6 Of The Best Vertical Radiators
Radiators have been used as the primary heat source in homes for many, many years.

Besides creating heat, they have more recently become a design feature as well. Originally made out of cast iron, the modern versions are crafted from durable, high-quality steel and create a feeling of nostalgia and comfort. Modern vertical radiators take up less room and lend a sophisticated look to today's homes and apartments.
Here are 6 of the best vertical radiators to incorporate into your home decor. Each of the examples below describe a type of vertical radiator for bathroom or bedroom, or even living room…

Tall Radiator with Mirror
One of the most popular styles of radiator is the vertical mirrored radiator. This beautiful piece is functional and stylish. It is crafted with 4 panels painted black with a full length mirror featured in between the panels. The height of the panels makes a small space look larger and roomier. The average price is £381.00.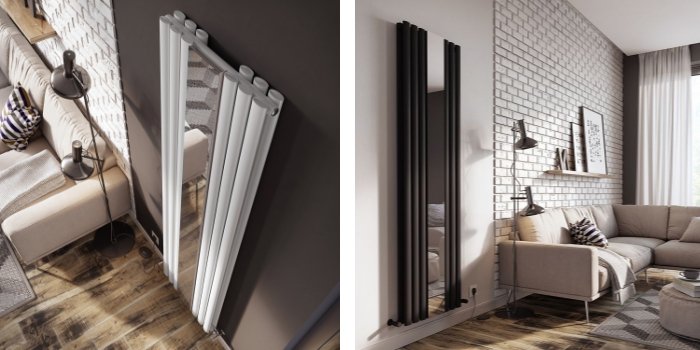 Wave Radiator
The wave radiator is a unique design that is functional as well as attractive. This radiator design features 7 panels crafted in a wave pattern. It is very efficient at heating a room and the vertical design increases the feeling of more space at a cost of £204.80.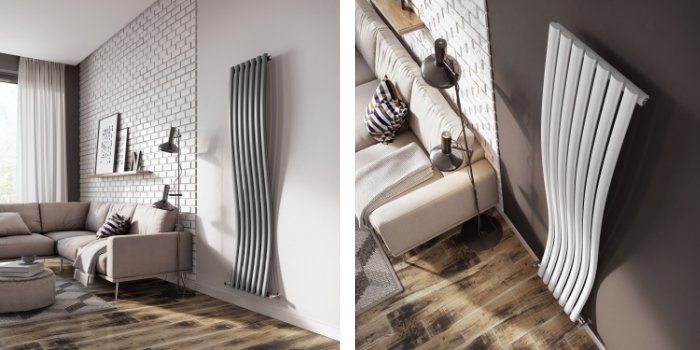 Triple Column Vertical Radiator
This traditional-style triple column radiator features a panel design with 8 columns in a grey powder coat finish. The vertical design makes any space look stylish and contemporary. The threads on the pipes are ½ inch and are compatible with all Easy Bathrooms' radiator valves. The price for this affordable luxury comes in under £300.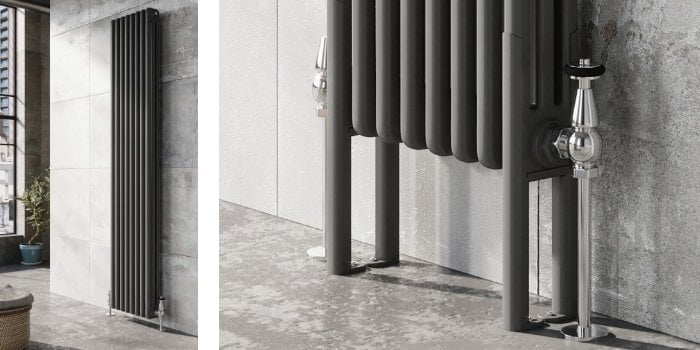 Designer Vertical Radiator
This designer vertical radiator is a little different from the others. The horizontal panels stack on top of each other and give the look authenticity and contemporary styling. The design is created by 10 panels in white and priced at £266.40.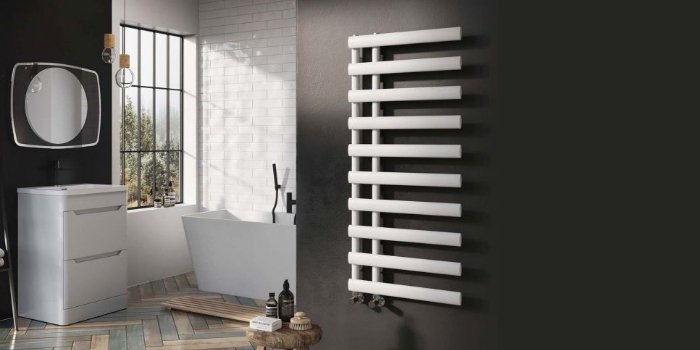 Towel Rail with Hangers
This heated towel rail is smaller in size than alternative tall vertical radiators and features staggered rails for heating towels. It's an efficient way to dry your towels and keep your bathroom warm and cosy after a hot shower. It offers a trendy look and full functionality in modern décor. It is priced at £184.00.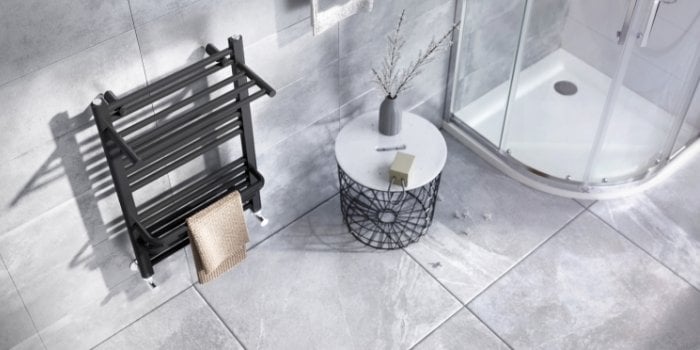 Slim Tall Radiator
This slim tall radiator is similar to the other vertical radiators in size and height with 4 panels in white, creating a sleek and slim look. It is very tall and elegant, with optional accessories such as feet which add a touch of nostalgia, reminding you of the classic luxury hotel radiators of the past. The price for this style of radiator is £181.00.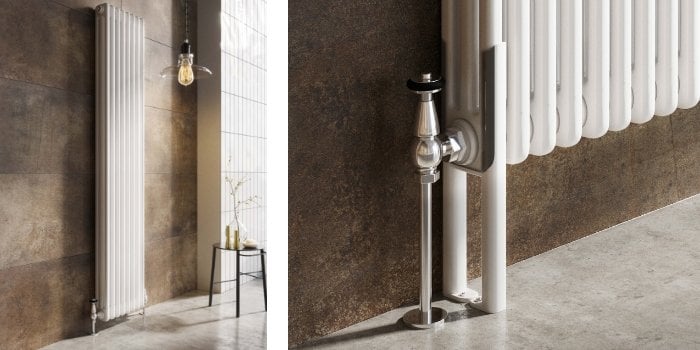 If you have been considering buying a vertical radiator for bathroom or a heated towel rail, these beautiful and functional radiators add a touch of elegance and style to any home. Bathroom radiators come in a wide variety of sizes and specifications which means you can find the one that best fits your bathroom.