March 20th 2020
2 min read
A Step By Step Guide: How to Measure Your Bathroom
Before getting started with a bathroom renovation, it's important to understand the space you already have and how to make the most of it.
Follow this step-by-step guide on how to measure your bathroom, before sending it to one of our designers at your local bathroom and tile store who'll create the most beautiful, functional and relaxing space for you.
The tools you'll need:
- Tape measure
- Paper
- Pencil
- Ruler or straight edge
- Phone camera
1. Draw an outline of the room
This will give you a rough idea of the space you're working with and provide you with a starting point to add your measurements.
2. Add wall measurements to your sketch
Then, you can start to measure each wall and add the measurements to your sketch. Work around the room clockwise. Note this down in mm or inches.

3. Add windows
Now, go back around the room and add in windows. Draw a little rectangular box to note the position of the window. Note the size of the window opening and the size of the wall on either side.
Also take note of the window sill height.
4. Add doors
Next, add the door opening and indicate whether it opens inwards or outwards. If it opens inwards, indicate how far it comes into the room when it is fully open. Move any obstructing furniture to do so.
5. Internal vs external walls
For each wall on your diagram, mark which are internal, and which are external. This can be noted down using the abbreviations 'Ex' and 'In'.
6. Take note of the soil pipe
Jot on the drawing where your soil pipe currently is. This is a thick pipe which runs from your toilet and shower.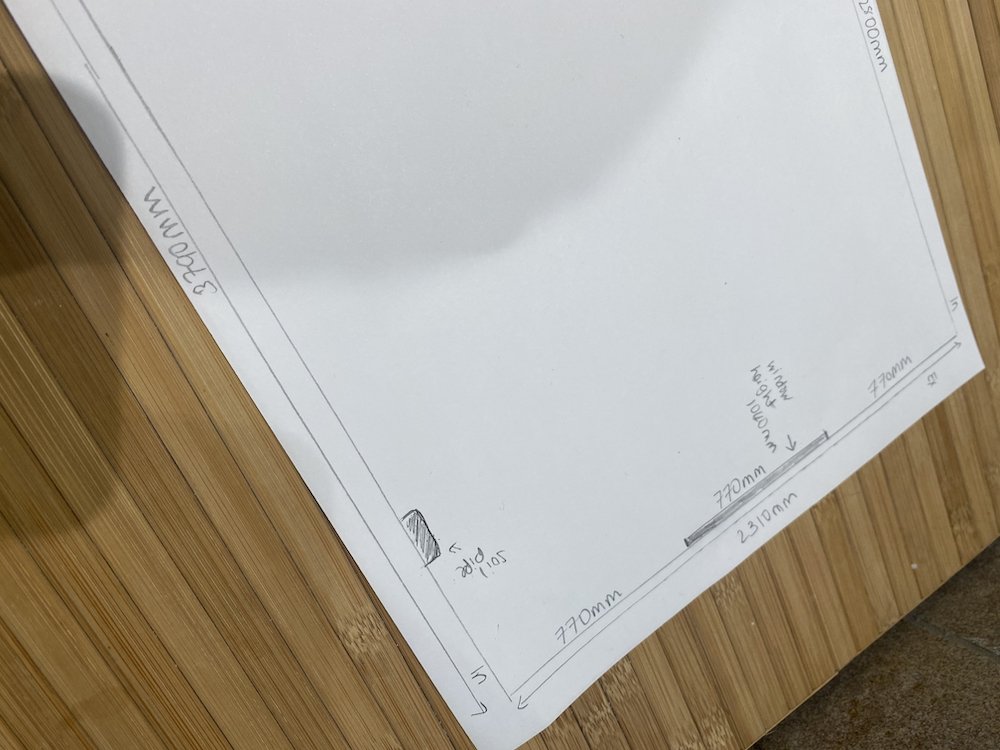 7. Input where your fittings currently are
If you are taking photos of your bathroom, this is not necessarily required, but it may help if the photos are blurred or unclear. Draw where your bath, shower, radiator, toilet and sink currently are.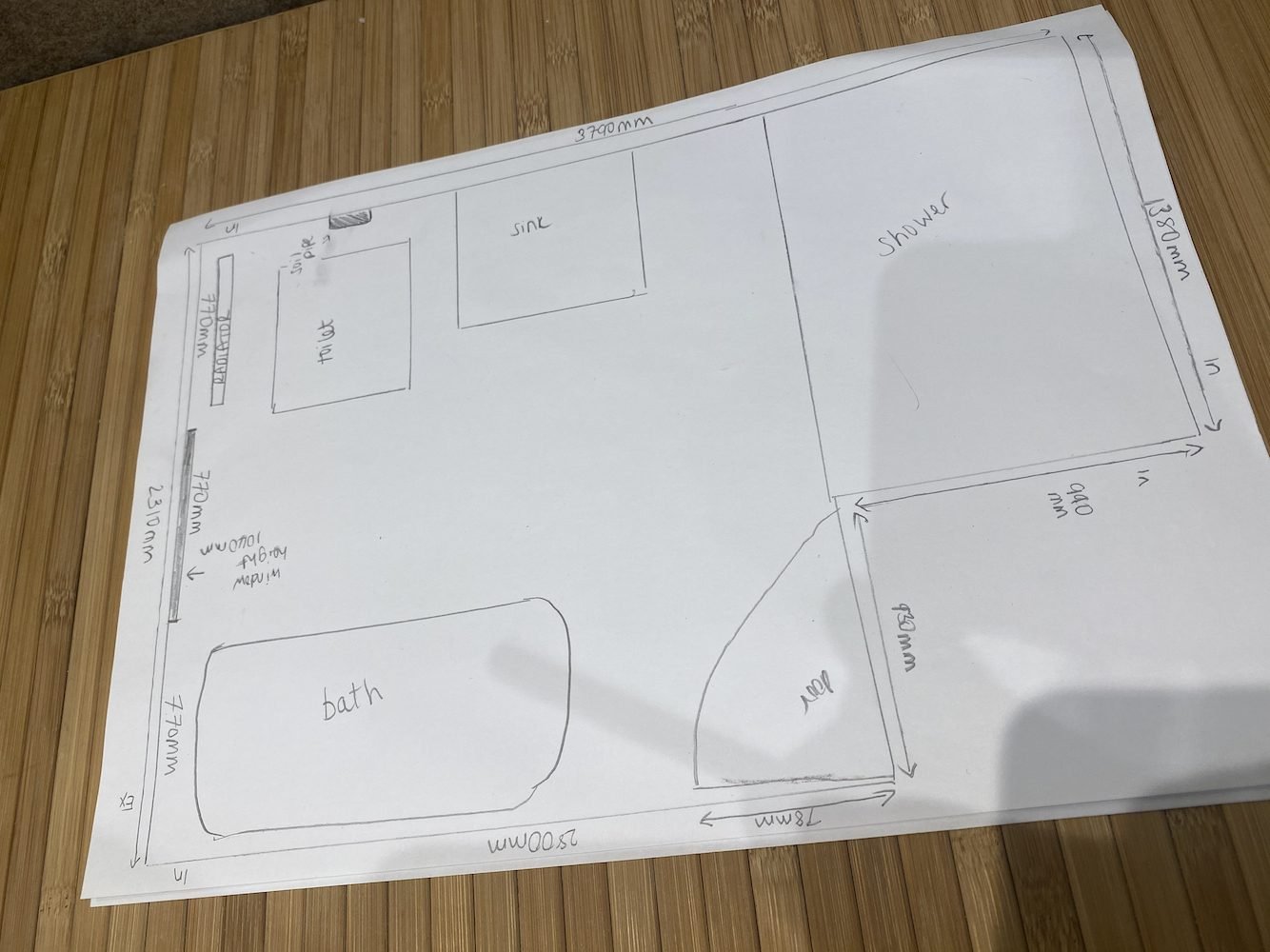 8. Measure the ceiling height
Now measure the height of all your walls from floor to ceiling – this may differ around the room. You can denote this using the abbreviation XXmm CH.
And that's it – you have a well-drawn bathroom outline that's ready to be sent to one of our expert CAD designers to create a beautiful design for you.
Contact your nearest bathroom and tile store to design your drawing, and they'll do the rest.
Follow this comprehensive guide on where to start when renovating your bathroom. And here's some advice on how to renovate your bathroom on a budget.