August 7th 2016
4 min read
Beautiful Bathroom Plants that Will Enhance Your Home
Plants literally breathe life into your home and add aesthetic and practical value to your living space. Sadly, few plants are suited to the moist and humid bathroom environment. Adding a plant can give your bathroom a homely feel, adding a new decorative element and a touch of individuality – so which ones will work best? Read on to discover Easy Bathrooms' guide to bathroom plants.
Orchids
Possibly the most beautiful of our selection of bathroom plants, the Orchid comes in many forms and offers a stylish, simple stem and an abundance of colour, which makes it a classy addition and one that can lift an otherwise ordinary bathroom.
The size of the orchid means that it can be placed in a variety of positions across your bathroom – such as on a windowsill, on a basin or on top of your toilet cistern lid.
There are over 20,000 types of Orchid available today giving you a huge choice of colours, but they do only blossom for a short period. As Orchids thrive in warm and humid environments, you're more likely to get a longer blossom by placing your orchid in your bathroom than anywhere else in your home.
Bamboo
Bamboo is one of the most resilient plants you can have. Part of the grass family, bamboo can survive in little or no soil and grows exceptionally quick with very little attention.
Because bamboo is such a rapid developer it is most suited to sit in a pot on the floor where it has plenty of room to flourish. If used elsewhere, like a countertop, bamboo must be managed which can be done by training the stem into various positions such as a spiralling pattern.
Bamboo tends to grow very straight naturally therefore it looks minimalist and uncluttered – ideal for a modern minimalist bathroom that is focussed on maintaining clean lines and space.
One great thing about bamboo is that it is an evergreen so it will look great throughout the year.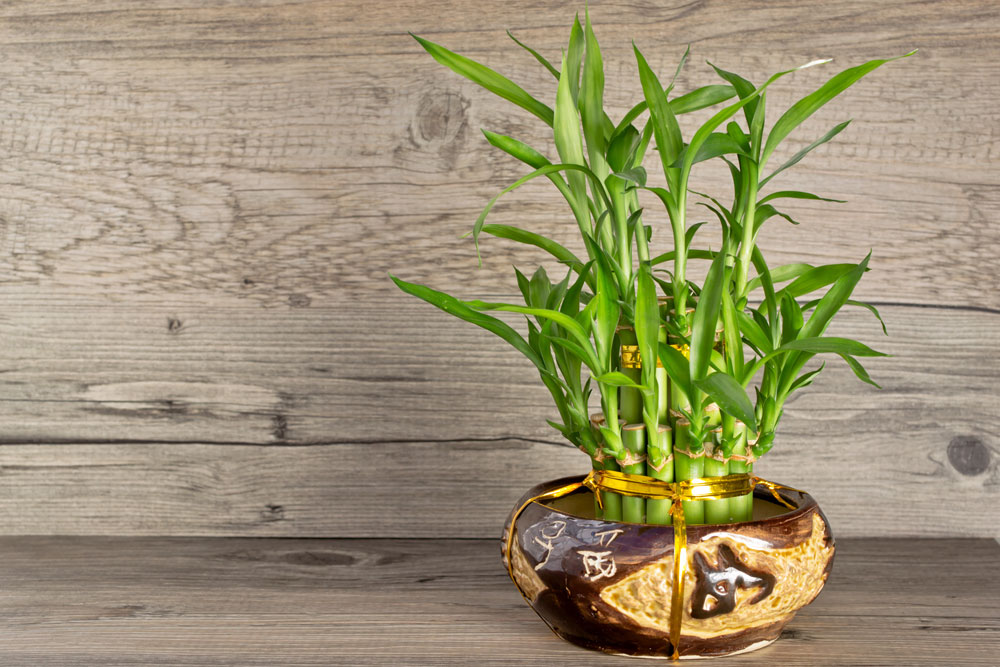 Aloe Vera
Best kept out of direct sunlight but close to a window, Aloe Vera is a familiar sight around modern homes and serves a purpose beyond its decorative look thanks to the plants natural restorative properties and its ability to heal and soothe broken skin.
A plant that gives all year round, Aloe Vera is another evergreen – offering an interesting shape and an occasional blossom that would do justice to any bathroom windowsill.
Because it is part of the succulent family, Aloe Vera does not require much water – so in most cases it can survive in the bathroom just through the humidity.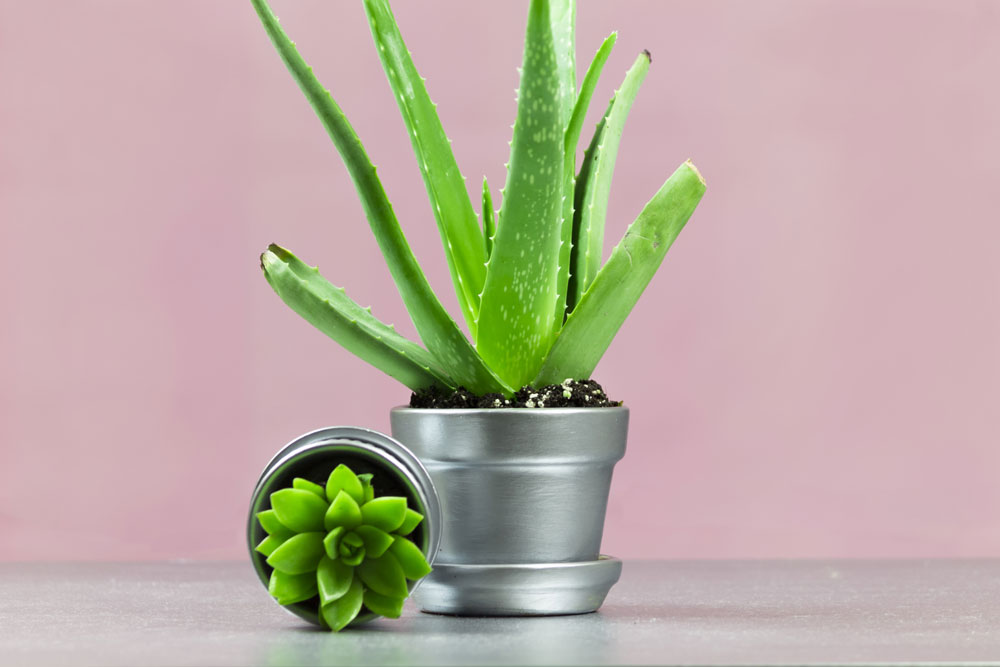 Snake Plants
An interesting and low maintenance plant, the snake plant needs very little water or light to survive – so it is the perfect plant to introduce into your bathroom.
Acknowledged as a great air purifier, the Snake Plant is already a common feature across many households, where it served to improve air quality as well as providing a beautiful decorative feature.
Because it grows upwards, the Snake Plant is a tidy plant that can be easily controlled, once again making it a beautiful piece for modern bathrooms which favour straight lines and the absence of clutter.
Just like Bamboo, this plant is an evergreen and can survive in very little soil, with many people preferring to place it within a base of pebbles for an added decorative look.
Peace Lily
With an elegant beauty that would give most Orchid's a run for their money, the Peace Lily is one of the most stylish natural additions you can put in your bathroom.
Sophisticated and simple, lilies thrive under low light with moist soil and could be a great addition to a sink or bathroom countertop.
As the plant does not need large amounts of water or light to survive, it can be a great addition to the bathroom.
Aspidistra
One characteristic of a good bathroom plant is toughness, a quality epitomised by the aspidistra plant.
Aspidistra plants can withstand the most extreme environments, which include excess heat and water, but are best kept in the shade and allowed to dry.
Offering a wide, dark green leaf the Aspidistra plant can offer an elegant piece of greenery that would work well on any surface.
Of course, there are more plants that will help turn your bathroom into more than just a functional part of your home and make it a place worth living. Just make sure you remember to check to see if your choices can withstand the three key conditions common to a bathroom – lack of light, changes in heat and high levels of moisture.
See more great ideas and inspiring imagery to help you choose your perfect bathroom plants by visiting our bathroom plants Pinterest inspiration board.