November 12th 2018
2 min read
Don't Let Your Fitter Put You Off Choosing Large-Format Tiles
Most interior designers have a great trick up their sleeve for making rooms feel bigger than what they are. It's not magic, it's simply an illusion of the eye; large format tiles.
Bigger tiles result in fewer grout lines, which creates a simpler, less 'fussy' look than a small tile and makes the eye believe that the area is bigger than the reality.
They exude style and create a high-end, luxury feel, which makes the room feel like a grand space to spend time in – whether that's a bathroom or kitchen.
Another additional benefit is that less grout means there are fewer lines to scrub, which is ideal for a busy hallway in a family home, or a utility room.
Here are some of our favourite large-format tiles:
Rodea Perla Rectified Porcelain Tile
The Rodea Perla tile has a similar stone-effect to Alaska, but this tile has rectified edges which means that they can be fitted with super-slim grout lines, for an even more minimalistic, luxurious finish.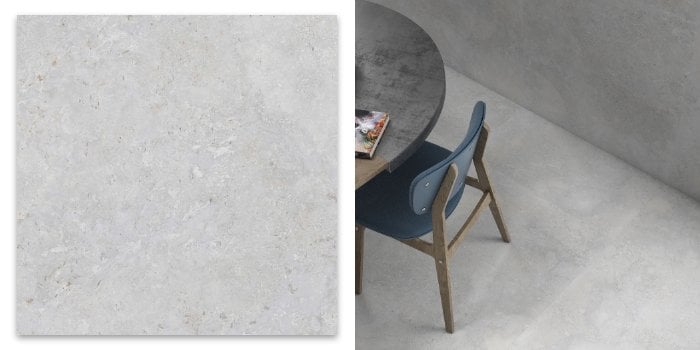 Our Felix Crema tile can be installed to floors and walls, which creates a flowing, simple and sophisticated finish – especially when paired with a matching grout.
The neutral colour and matte texture create a warm finish, suitable for a kitchen or bathroom.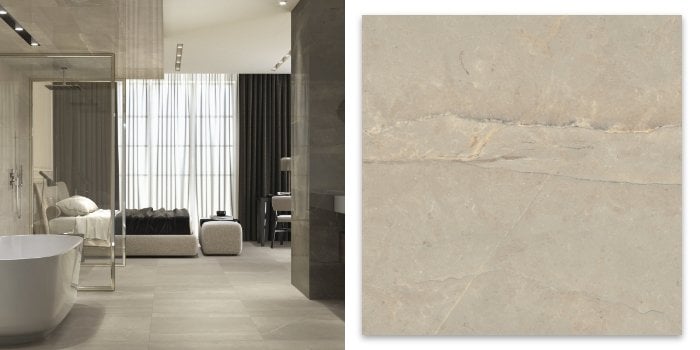 If you're someone who likes to stand out from the crowd and go for something that'll make heads turn, then the Glimmer Cobalt tile is for you. Use as a feature wall in a hallway or on your staircase to create a striking impact; in a bedroom for some sumptuous glamour; or in the bathroom for a spectacular, enriching feel.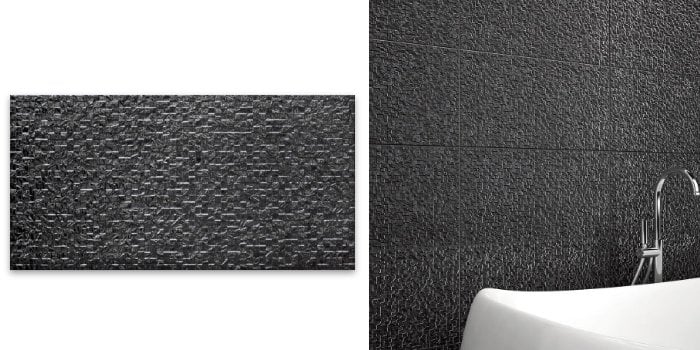 There are so many possibilities when it comes to large-format tiles.
But when it comes to installation, many fitters can be reluctant to using them – and may try to discourage you from choosing them.
Let us explain why.
A larger tile requires a bigger cutting bed than smaller tiles; a piece of equipment which some tilers may not already own.
But, don't let them put you off, because we have a range of cutting tools which are perfect for the job – and we can lease this very tool out to your chosen tradesperson.
So if you love the large-format look, but your tradesperson isn't sure, then get them to give your local showroom a call to discuss how they can hire the right equipment.