February 24th 2023
2 min read
Easy Bathrooms Leeds Showroom Refit
We've invested in the refit of our first ever showroom on our 10th anniversary

As we enter our eleventh year, we now have 130 bathroom stores nationally, with a showroom near most UK towns.

But our first ever showroom – on Royds Lane in Leeds – remains one of most successful, with a legion of loyal traders and a regular stream of consumers.

That's why, we have invested in its refit, one decade on since it initially opened.

Located at Royds Lane, Wortley, the bathroom store is one of our busiest nationally, and now it is also the biggest, following an extension.

The full footprint was initially used as warehouse and shop space but following the build of our new 330,000 sq. ft. HQ and warehouse in Wakefield, the space is now solely used as a showroom.

With 150 displays and a tile studio, showcasing over 800 tiles, it is the largest bathroom showroom in West Yorkshire.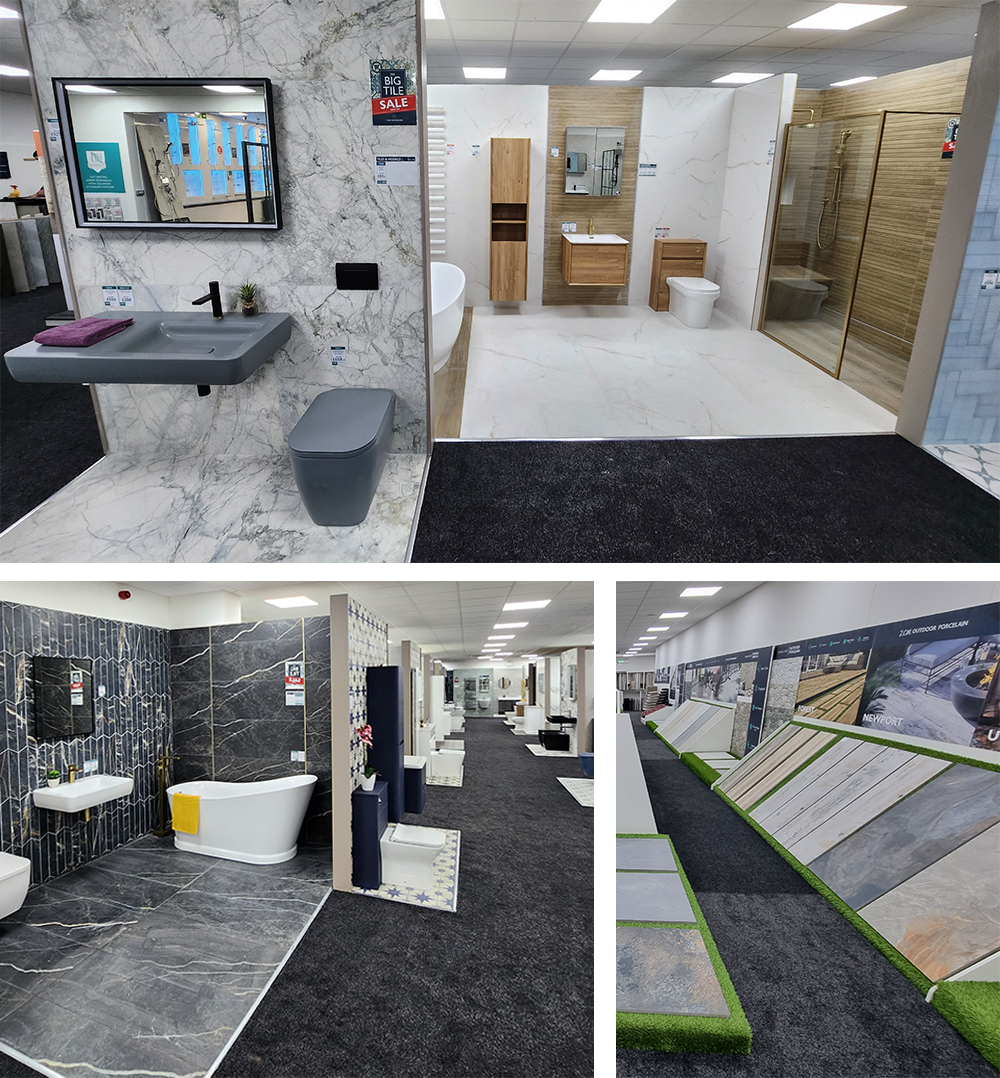 Every single product from our latest bathroom and tile brochures are now on display.

Maurice Craig, showroom manager, says: "In the weeks since our refit, we have noticed a huge uplift in sales – particularly tiles. We have the full range on display, there are 800 tiles in total, and they have been incredibly popular. They are suitable for all rooms of the home, so we have customers who are renovating their full homes with our tiles.

The displays are design-led, so customers can come in and gain inspiration for their project. We can also come out and do a home measure, taking all the stress out of your renovation project."

Book your free 3D design appointment with our Leeds bathroom showroom today.