Easy Bathrooms Norwich to Donate £1k to Support Parents of Children with Special Needs
Raising money for charities is one of the core values which sits at the heart of Easy Bathrooms. Over the years, we've raised and donated thousands of pounds to small, local charities up and down the country.
And Norfolk is no different.
Our Easy Bathrooms & tiles showroom opened in Norwich in March 2018, and since then, the team have engaged in a number of fundraising events – props to Liam for sleeping on the streets for a night!
And the latest in their string of efforts, has culminated in a donation of more than £1,000 to The Norfolk SEN Network – a charity which supports the parents of children with special educational needs.
The funds were raised as part of a trade day, which was held on Thursday 6th June at the bathroom and tile store. More than 80 plumbers, tilers and fitters from the Norwich area attended.
The team chose to donate 5% of sales from the day, as part of their 12-month partnership with the charity.
Liam Corcoran, the showroom's manager, became a supporter of The SEN Network after his son was diagnosed with autism at three years old, and has since become a board member for the charity.
Commenting on the partnership, he said: "I am personally very keen to support The Norfolk SEN Network, because they helped my wife and I a few years ago, after my eldest son was diagnosed with autism. I thought, what better way to help raise awareness of, and funds for, this small charity, than by linking it to my job, which I am also extremely passionate about?"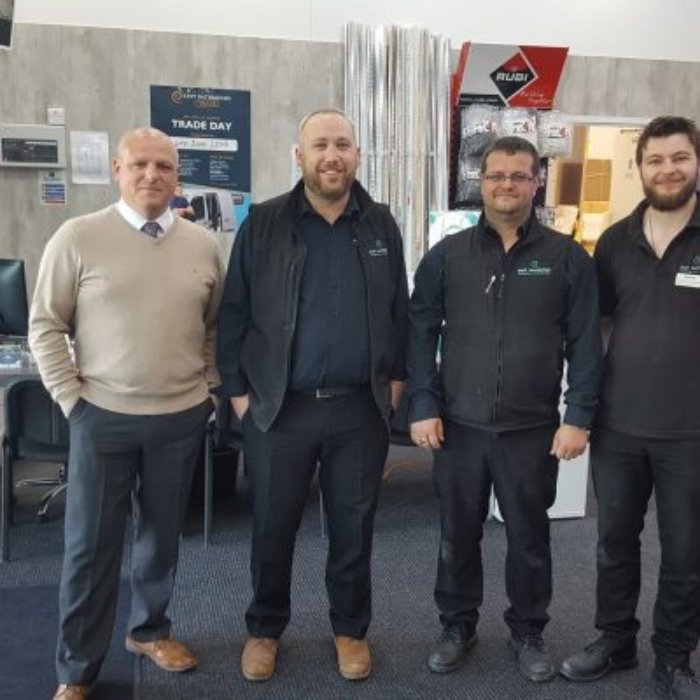 "As part of our 12-month partnership, we will also be running regular fundraisers in-store. So, we were delighted that our first event for the charity was such a huge success, raising over £1,106.71 and educating over 80 local business people about what the charity does."
The Norfolk SEN Network helps parents to find the right educational provisions to meet their children's needs, across the region.
The day was organised in conjunction with a number of bathroom brands, including Rubi, Sigma, Rearo, Jackon, Calypso and Rocatex.
Local car dealerships, Robinson's Motor Group and Busseys, both showcased work vans on the day and DD Health and Safety Workwear also had a presence.
Book an appointment with our Norwich bathroom store for your free home measure or 3D design service. Our inspirational, 100-display showroom is based at City Trading Estate, Norwich, NR2 4TQ, between Halfords and Go Outdoors. We have 0% finance and free parking available.
Alternatively, find your nearest Easy Bathrooms showroom here.