April 27th 2020
3 min read
Five Ways to Update Your Bathroom in Lockdown
We don't know about you, but we're spending a lot more time in our bathrooms during lockdown.
We're taking longer soaks with a good book and Netflix, having 'date nights' in the tub, and spending more time on our morning and evening skincare rituals. Not to mention simply escaping to a long, hot shower.
It also means we're noticing the little things we want to change in our bathrooms. But until lockdown is lifted, it's proving a little trickier to find tradespeople. That's why we've put together this guide – to show you the things that you can update with just a little DIY.
Bathroom Mirrors
Whether you've bought too many new skincare products during lockdown, or you want to change up your storage, a mirrored cabinet is a really easy way to revolutionise your bathroom.

Providing stacks of shelf space, they offer a really handy way to access everything you need. Our range of bathroom mirrored cabinets offer a number of extras too, including LED lights, shaver sockets, infrared de-misters and even Bluetooth speakers. Browse our range here. We particularly like the mirrors with an internal mirror too, to provide a spa-like finish.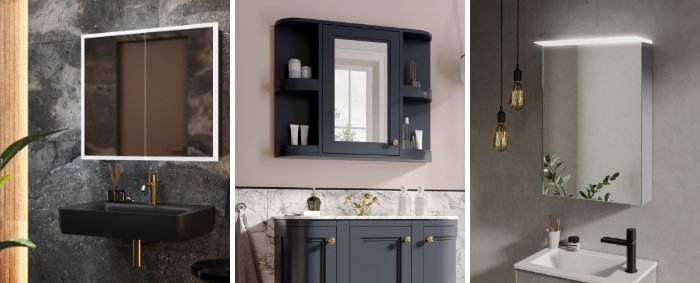 If you're looking for a
mirror without a cabinet
, we have very stylish options, including
round, black-framed LED mirrors
, right down to bevelled-edged mirrors without lights. There's something for every budget, particularly in our sale (use the code ISO20 for a little something extra off!).
Black Accessories
Another really simple way to update your bathroom without much fuss, is by changing your accessories. Matt black accessories are very popular at the moment.

Our matt black towel ring, toilet roll holder, towel rail, robe hook and toothbrush holder are a really sleek combination. And you can buy them all in our sale for £153 (plus get a little extra off with the code ISO20).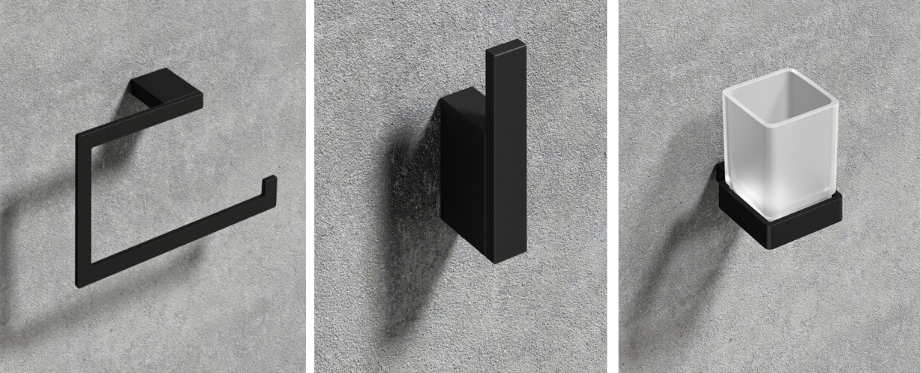 Update Your Toilet Seat
Updating your toilet seat – who'd have thought it. But if you have a traditional-style toilet, then updating the seat is a really quick way to freshen up the room, particularly if the seat is starting to become a little cracked. With matt black, walnut wood, soft grey, white and mahogany as some of the colour options, there's something for everyone.
In our current sale, you can buy a toilet seat from £37.20.
Change Your Taps
If you're happy to do a little DIY, you could change your bathroom sink taps. It's a fairly straight-forward process. All you need to do is turn off the water supply at the mains, remove your tap by unscrewing the nut that locks it to the basin and install the new one. Our customer and technical services manager, Lydia, is on hand for any questions.
We have a wide range of beautiful modern taps for you to choose from. Our Urban brushed-gold taps are proving very popular on Instagram right now. And the matt black taps are still very much on-trend. Browse our full range of basin taps here – priced from £27.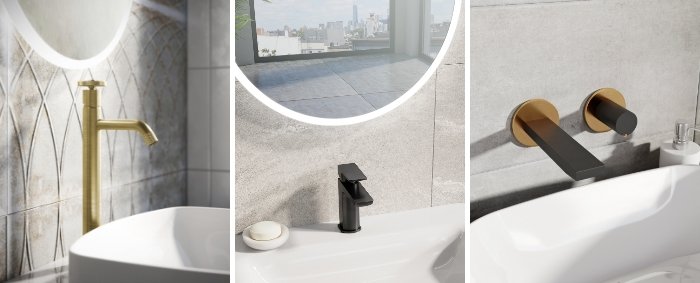 Do Some Tiling
Metro tiles are flying off of our shelves at the moment. They are a popular DIY choice, because they are super versatile, cheap and very easy to install. There are hundreds of videos online which show you how to fit them. Here's our blog on the different ways to lay a metro tile. And they are available in our sale from £16.10/m2.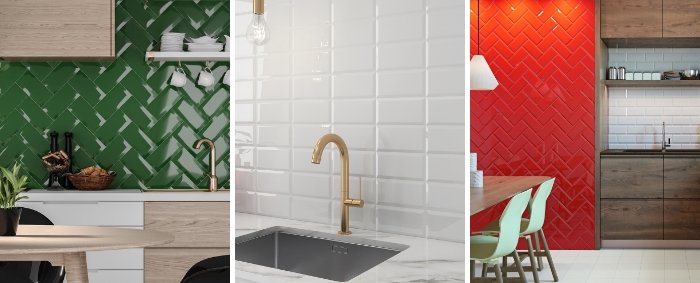 Want some more inspiration? Follow us on Instagram
@easybathrooms
.