How to Clean Outdoor Tiles
The unpredictable British weather often causes havoc in our gardens and can sometimes leave outdoor tiles looking a little worse for wear. If you have outdoor floor tiles in your garden that need some sprucing up, we're on hand to give you some useful tips on how to clean outdoor tiles to ensure you get your garden floor space looking back to its best.
Outdoor tiles can immediately make a garden space look sleeker and more appealing and are becoming an increasingly popular feature of modern garden spaces. Many outdoor floor tiles are also highly durable, slip resistant and are specifically designed to withstand most types of weather. Whilst normal tiles are 8-10mm thick, we recommend porcelain tiles for outdoors that are at least 20mm thick. They can still, however, build up dirt over time and need to be looked after properly.
Cleaning Outdoor Tiles
To prepare for a deeper clean of your outdoor tiles, you'll want to remove any light debris such as twigs and leaves using a brush/broom before you get started. Once that has been done, you might see that your tiles have developed a layer of mould, moss or algae which needs to be dealt with to get your outdoor tiles looking their best again.
For some of this lighter type of dirt, you can use a combination of water and tile-cleaning solvent to cover the affected areas and then get to work on these with a stiff-bristled brush by scrubbing to remove the dirt. Make sure to give the whole area a rinse after you're done as well!
You might find that you have more ingrained dirt on your outdoor tiles that needs a heavy-duty solvent to remove – this is where a pressure washer can be extremely useful. If you don't have a pressure washer then you can follow the same process as for lighter types of dirt but might need to work a little harder to get the tiles looking good as new.
In some cases, if the tiles have been left for a while or the dirt is persistent, you may need to replace your outdoor floor tiles. This is also the best course of action if you find your tiles are cracked or damaged.
Replacing your outdoor tiles
If you do find you need to replace your outdoor tiles, here are a few of the best options for you:
Everest Dark Wood Effect Outdoor Porcelain Tile
• These wood effect tiles are perfect for creating a seamless indoor/outdoor transition. With a large format design alongside rectified edges, grout lines are minimised for a flawless finish.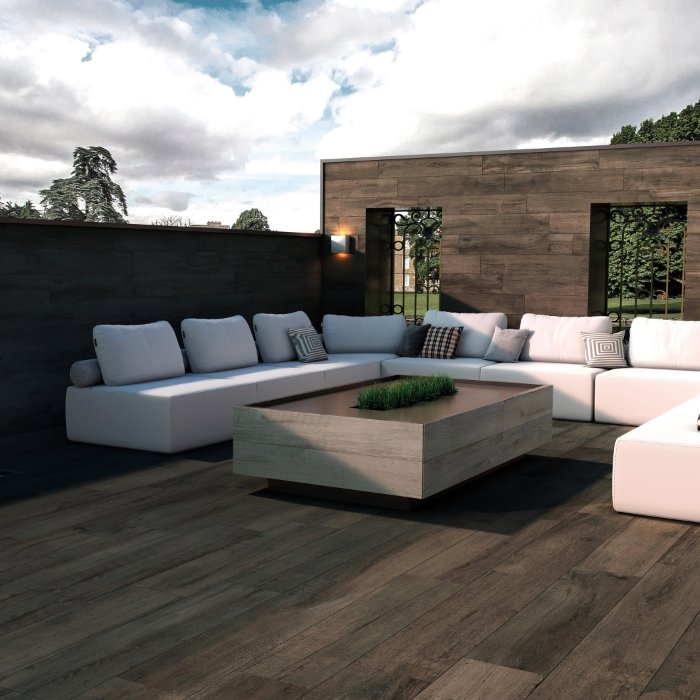 Forest Haya Wood Effect Outdoor Porcelain Tile
• For a warm and welcoming finish to your outdoor space, these large format tiles have stunning wood grain detail for a natural look.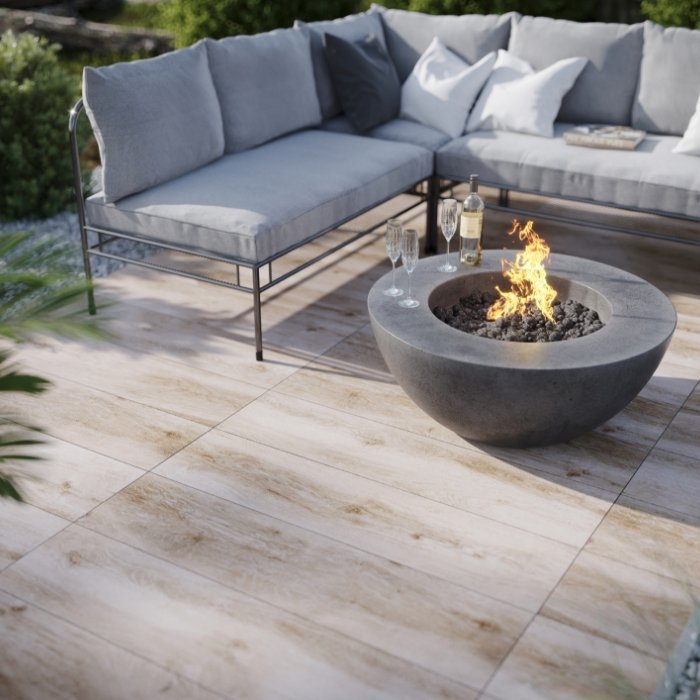 Donovan Silver Outdoor Porcelain Tile
• Offering both style and durability, these style tiles are perfect for transforming a terrace or patio and require no special type of cleaning.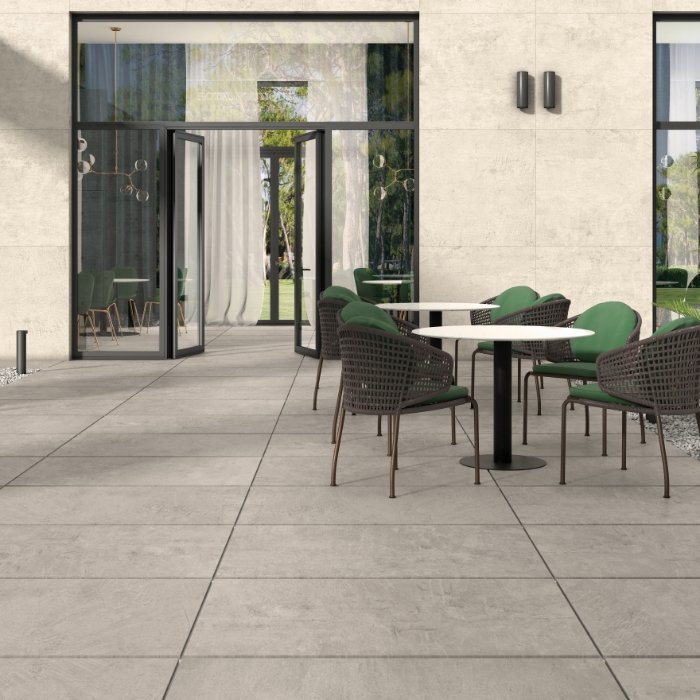 Everest Ash Wood Effect Outdoor Porcelain Tile
• These wood effect tiles feature a mix of tones and a subtle wood grain for a natural aesthetic that would bring to life your outdoor space.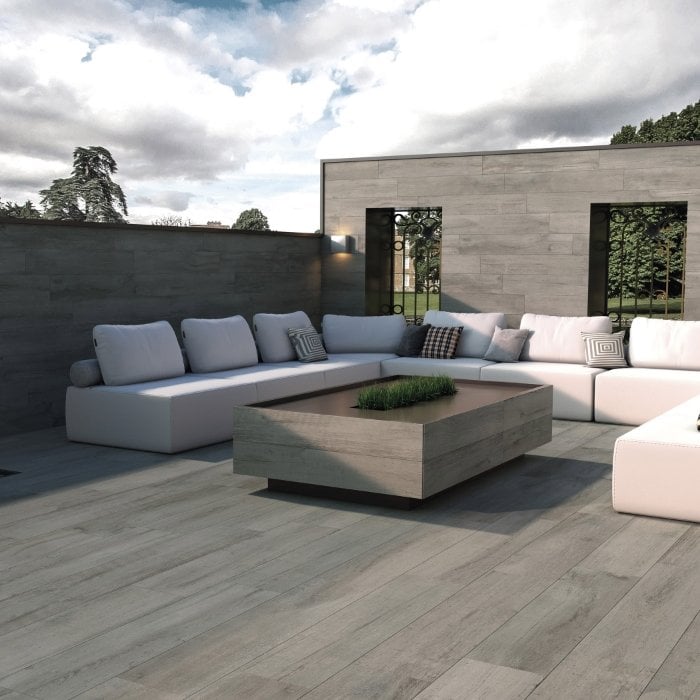 You can browse our full range of outdoor tiles online or find your nearest bathroom and tile showroom to see them in person.