December 4th 2020
1 min read
Large-Format Marble Effect Tiles for a Luxury Finish
There is not a more luxurious bathroom surface finish than marble-effect tiles.
Earlier this year, we launched a range of large-format marble-effect porcelain tiles, ideal for a luxury bathroom renovation.
Suitable for both walls and floors, the Fabulosa (Fantasia) tile offers dramatic marbling, with grains and veins of golden yellow, adding depth and standing out against the warm white background – helping to create the illusion of real marble.
Offered in 600mm x 1200mm or 300mm x 600mm, the tile size can be chosen to suit any project, whether the bathroom has large expanses of space or is tight and requires tile cutting.
They are also available in either matte or gloss, as per design and practicality preferences.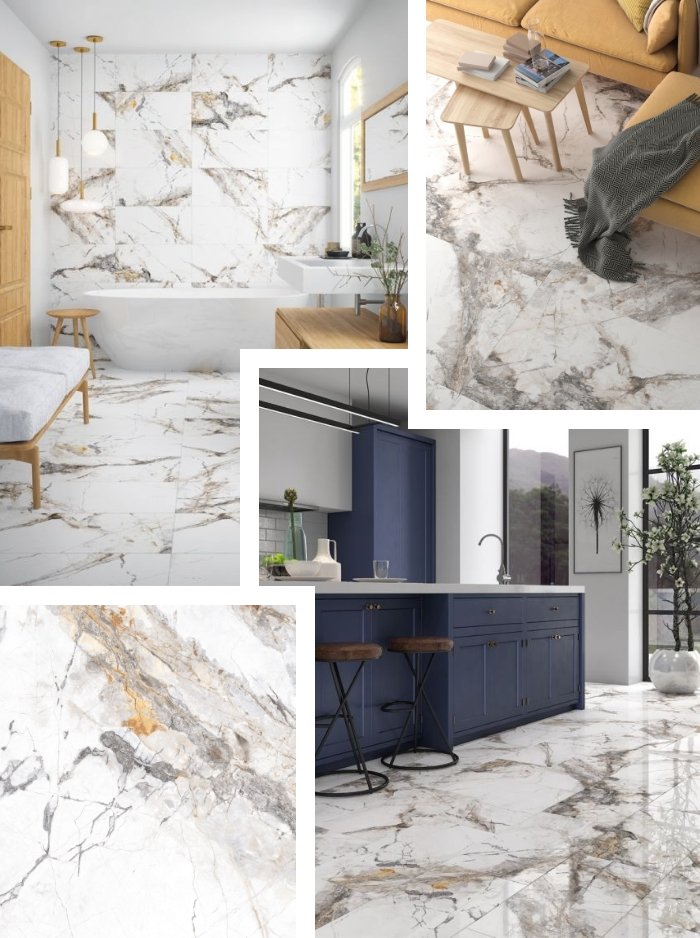 With rectified edges, the tiles flow seamlessly and can be applied to both the walls and floor, for an impeccably elegant finish. The Fabulosa (Fantasia) tile is perfect for those looking to create a trendy and sophisticated space that will be the envy of all.
This luxury tile is popular among interior designers, renovators, home owners and investors.
Both hard wearing and very durable, this porcelain tile is a great choice to use with underfloor heating.
It's available with random, gentle veining, or as a 'book-left' and 'book-right' pair, meaning that the pattern matches up perfectly - just order half of each.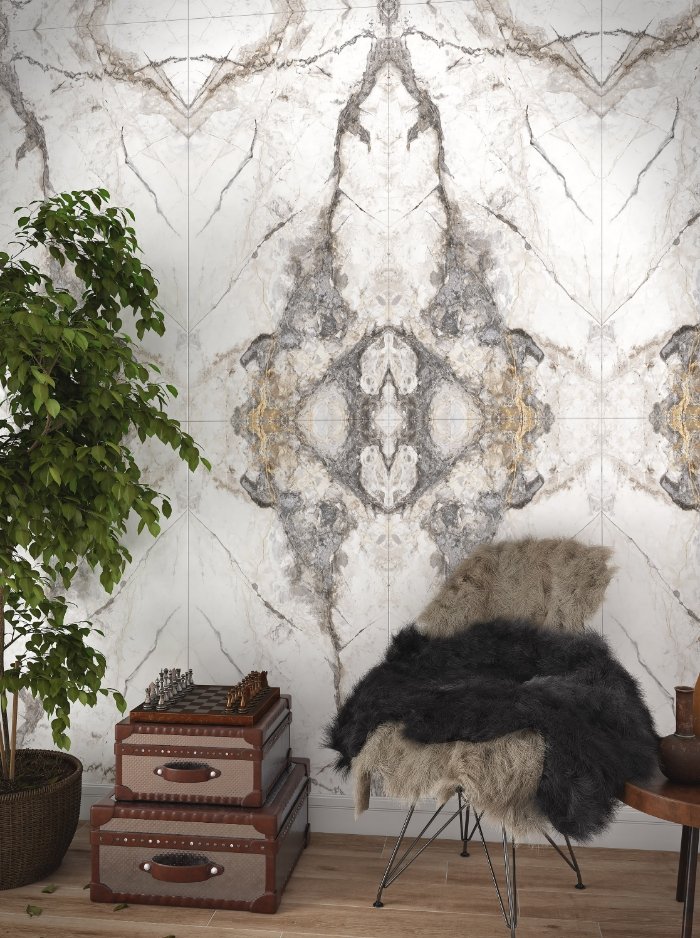 Browse our wider range of marble-effect tiles.