November 29th 2019
2 min read
Meet our Fareham Bathroom Showroom Manager
Get to know our Fareham bathroom store manager a little more, as he answers questions about his day-to-day role, what he loves about it and what his favourite trend of 2019 has been...
Name: Mike Fisk
Position: Manager at our bathroom and tile showroom in Fareham
1. How long have you worked at Easy Bathrooms?
One year.
2. Tell us a bit more about your day-to-day role?
My mornings always start with a little jam to some music and actioning my emails before anyone else arrives.
Once the doors open, I then support my team with their workload of home visits, designs and quotes – all whilst ensuring the showroom stays nice and tidy!
3. What's the favourite part of your position?
Watching staff develop. I have had two new members of staff in my showroom.
At the start, one of them didn't have any bathroom knowledge, so it's amazing to see them work with customers and produce some lovely designs just a few months later.
I also like to support our other stores that open around the area, in a similar fashion with their initial training.
4. Do you have a biggest achievement in work?
Being promoted to the showroom manager.
5. Your favourite bathroom trend of 2019?
White glass on taps and showers, such as our new Baylin range of showers and taps.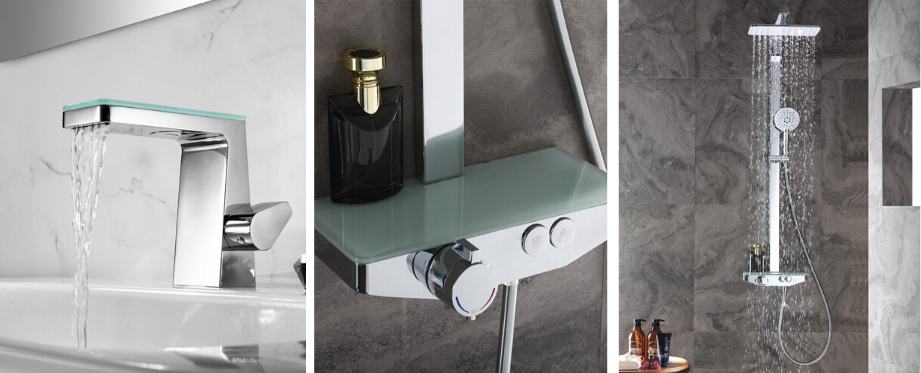 6. Describe your home style
Scandinavian meets whatever we find that we like!
We have lots of grey with mustard yellow and navy blue - oh and a bit of wood.
7. What advice would you give to someone renovating their bathroom?
Make sure you choose the right fitter for you.
We can point you in the right direction of what fitters would suit best for your bathroom and what it entails.
Ultimately you have to have someone you feel comfortable talking to and who fills you with confidence.
8. What one word would your colleagues use to describe you?
Approachable.
9. When you're not at work, what would we catch you doing?
Either out exploring with my girlfriend and her dog – also our store mascot – or binge watching a box set on the TV.
10. Name three words to describe Easy Bathrooms
Honest, diverse, quality.
Did you know we offer a free, 3D design in-store service, using our award-winning ArtiCAD system? Alternatively, the team offer home visits to help clients measure their bathroom space.
The store is open seven days a week and is based at unit J1 Speedfields Park, Newgate Lane, Fareham, Hampshire, PO14 1TS.