September 21st 2022
2 min read
Meet the Team: Head of Marketing
Meet the Team
HEAD OF MARKETING - LEE
How long have you worked at Easy Bathrooms?
Almost from the beginning! When I started we had only just opened our second showroom (we're currently at 124). I remember the brochure only had 128 and now that's at 400!
What does your day to day involve?
As head of marketing, I oversee all marketing for online and showrooms, our online team and the customer service team.
What would you say is the most challenging aspect of your role?
At the moment the biggest challenge is recruitment. With unemployment at an all-time low, the pool of talent is also smaller and it's harder to find the right people.
What was your first ever job?
Between leaving school and going to university I worked at Gala Bingo. I was mainly working behind the bar but I did get to call the numbers a few times!
Where are you originally from?
I'm originally from Barnsley in Yorkshire
Do you have any pets?
I have a German shepherd named Ted. He was actually featured in one of our Facebook competitions, he chose our winner by popping balloons.
What are your marketing predictions for 2022?
Location-based marketing will grow in the next few years. It involves tracking and targeting customers based on places they have physically visited.
What are your main goals for the next five years?
In the short term, we are focused on our ongoing store rollout and growing our high street presence.
Once we have a showroom in all major towns and cities, our focus will turn to increasing national brand awareness, until Easy Bathrooms is known as the 'go-to' brand for tiles and bathrooms.
If you could invent one marketing tool, what would it do?
A mind-reading tool! Although I'm sure Facebook is already doing this when I think of a product I want, it seems to appear in my feed.
What is your favourite Easy Bathrooms product?
The Cosmos Marble Tile is favourite. It has a 4D effect that has a nicer look and feel than actual real marble.
How is your bathroom styled?
I've recently renovated my two bathrooms, fitting . One actually features the Cosmos tiles and the other I've gone for a dark and moody look, using the Lyons Black Marble Tiles alongside the Micheli Matt Black Toilet. I've brought in LED lighting and plants to inject light and life into the space.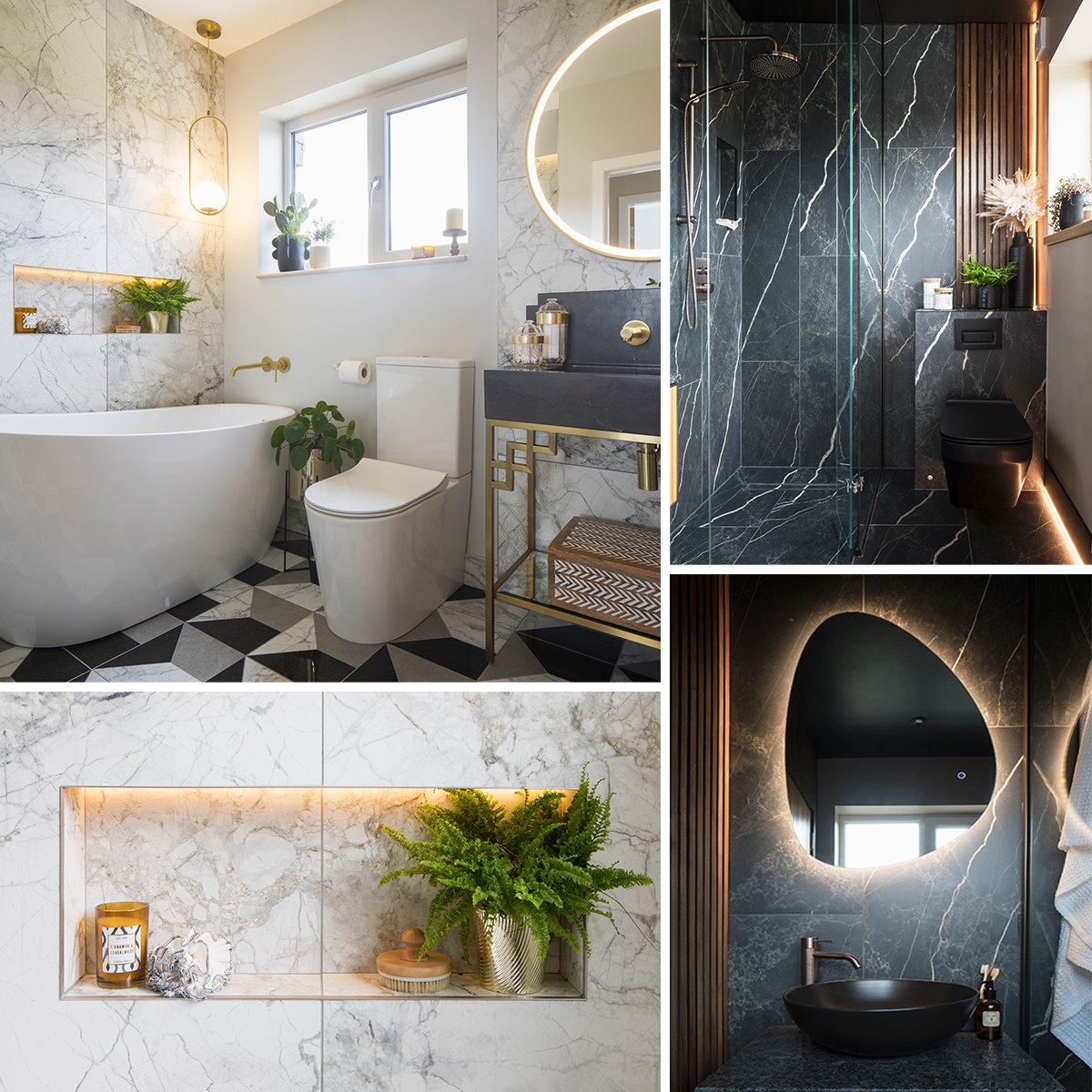 Check out more of our Meet the Team interviews here