October 20th 2021
2 min read
The Benefits of Reinforced Baths
Reinforced baths are made using a super-strong Lucite Acrylic. This process gives the bath an added layer of protection, which makes every bath durable and hard-wearing and enhances the baths longevity. The strength and durability created by the reinforcement process means you don't get that unnerving 'flexing' sensation when you step in.
As well as adding strength, because of the rigour of the manufacturing process, our reinforced baths retain heat for much longer meaning that you can enjoy a comfortable, warm soak without having to top up the water! Staying warmer much longer than the average acrylic bath also means that you don't waste money on water or energy.
Reinforced baths result in a bath that has extra strength and rigidity – which traditionally are attributes only associated with cast iron baths. These baths are ideal for larger families, hotels, B&Bs and rented accommodation.
Here are some of our top recommendations:
Ardite Double Ended Reinforced Acrylic Bath - 1700x800mm
£456.80 Was £571.00
Take a soak at either end of the Ardite super strong acrylic bath thanks to its stylish double-ended design. This clean and linear style easily coordinates with any bathroom design, modern or traditional. Made from reinforced acrylic this bath has enhanced strength, lasting the test of time, even in the busiest of family bathrooms.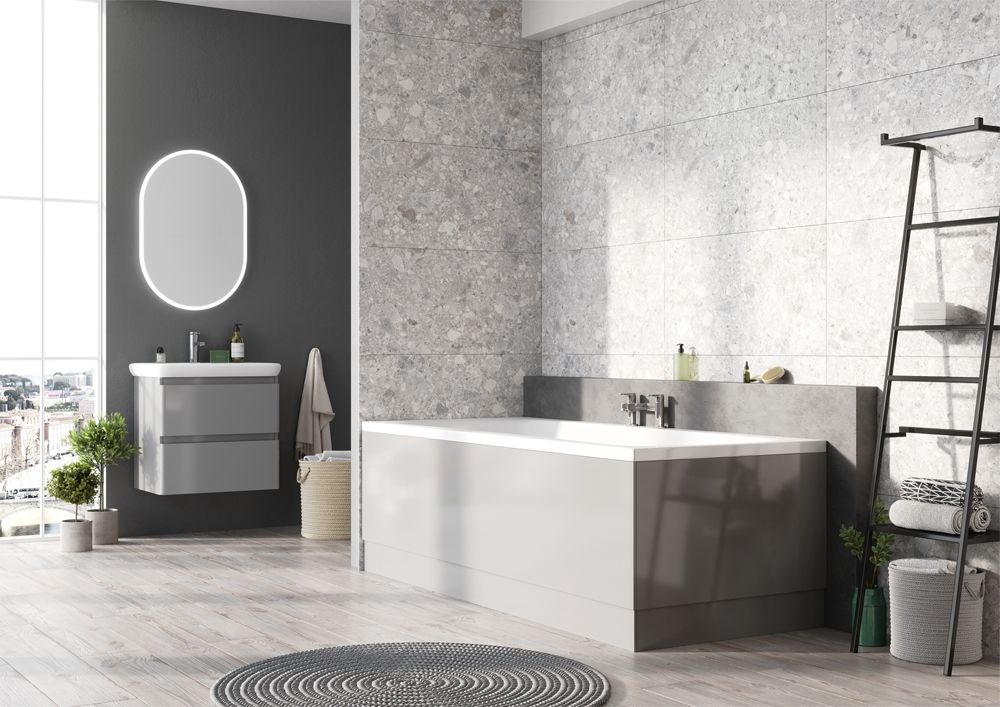 Leigh Single Ended Reinforced Acrylic Bath - 1580x685mm
£304.00 Was £380.00
The Leigh Single Ended bath has a clean and simple design with rounded edges, suiting all bathroom styles. The bathtub has been constructed with a high quality 5mm reinforced acrylic, making it super strong, enhancing the baths longevity. There are no pre-drilled tap holes, giving you the freedom of choice when it comes to selecting your bath taps.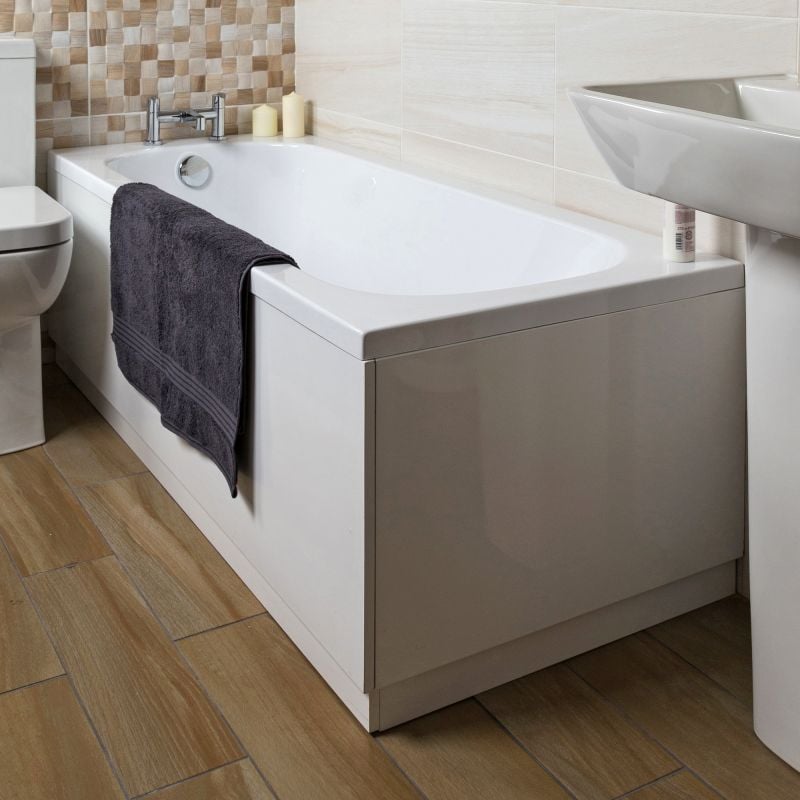 Cyris Super Strong Acrylic P-Shape Shower Bath - 1700x850mm
£647.20 Was £809.00
The Cyris super-strong P-shape shower bath offers the best of both, the option for a luxurious bath, plus extra space when showering. This clean & minimalist shower bath easily coordinates with any bathroom design and is ideal for those looking to make the most out of their space.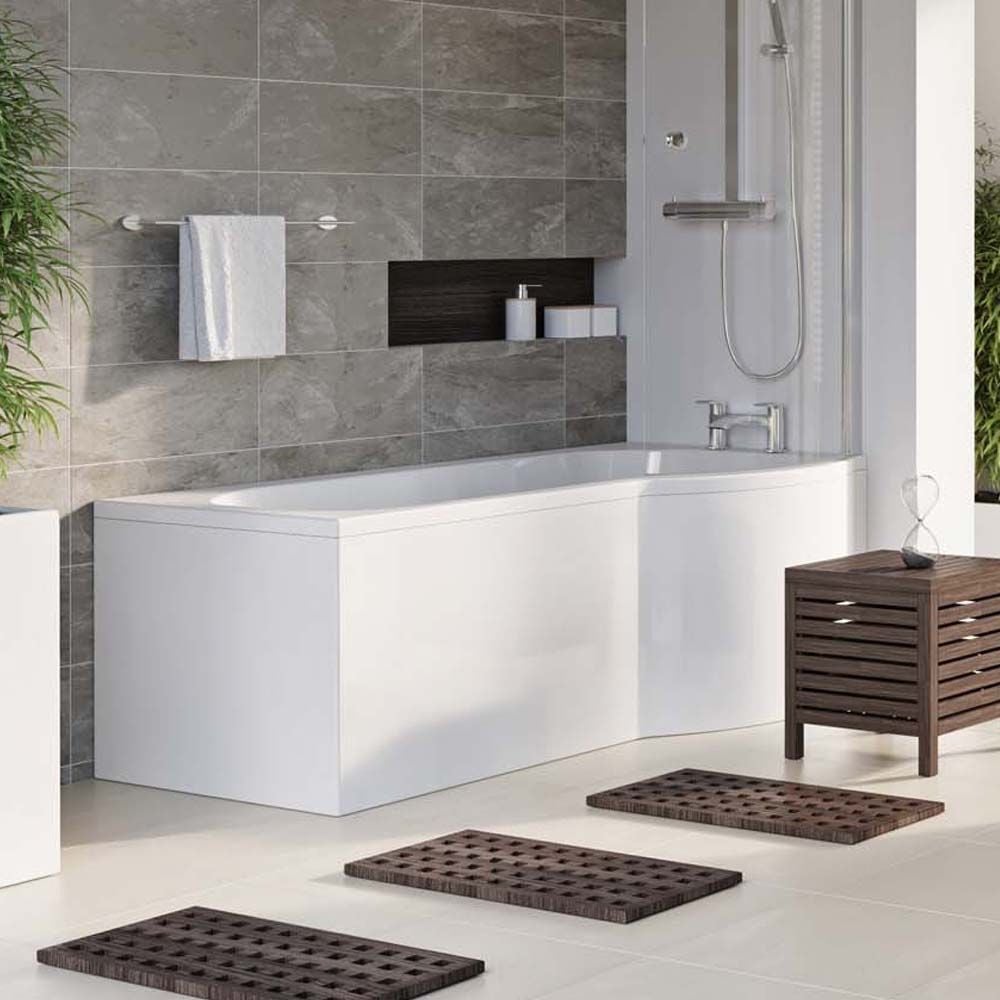 You can browse our full range of reinforced baths here or find your nearest bathroom and tile showroom to see them in person.