October 19th 2017
2 min read
The Hottest Tile Trends for 2018 — As Seen At Cersaie
Cersaie is the tile trade show of dreams. It gives visitors an insight into upcoming trends for the next 12 months. Taking place in Bologna, Italy, we flew out for the four-day event (someone's got to do it!).
So, in this blog, we share our favourite styles and offer our thoughts on what's hot for 2018…
1. Large format tiles
A key theme throughout the exhibition was large-format tiles. The bigger the better, these huge slabs create the illusion of space and are super easy to maintain. This is perfect for busy or small spaces such as a bathroom or kitchen floor! You'll be seeing plenty of 1500mm x 500mm tiles throughout our showrooms — arriving just in time for 2018!
2. Textured tiles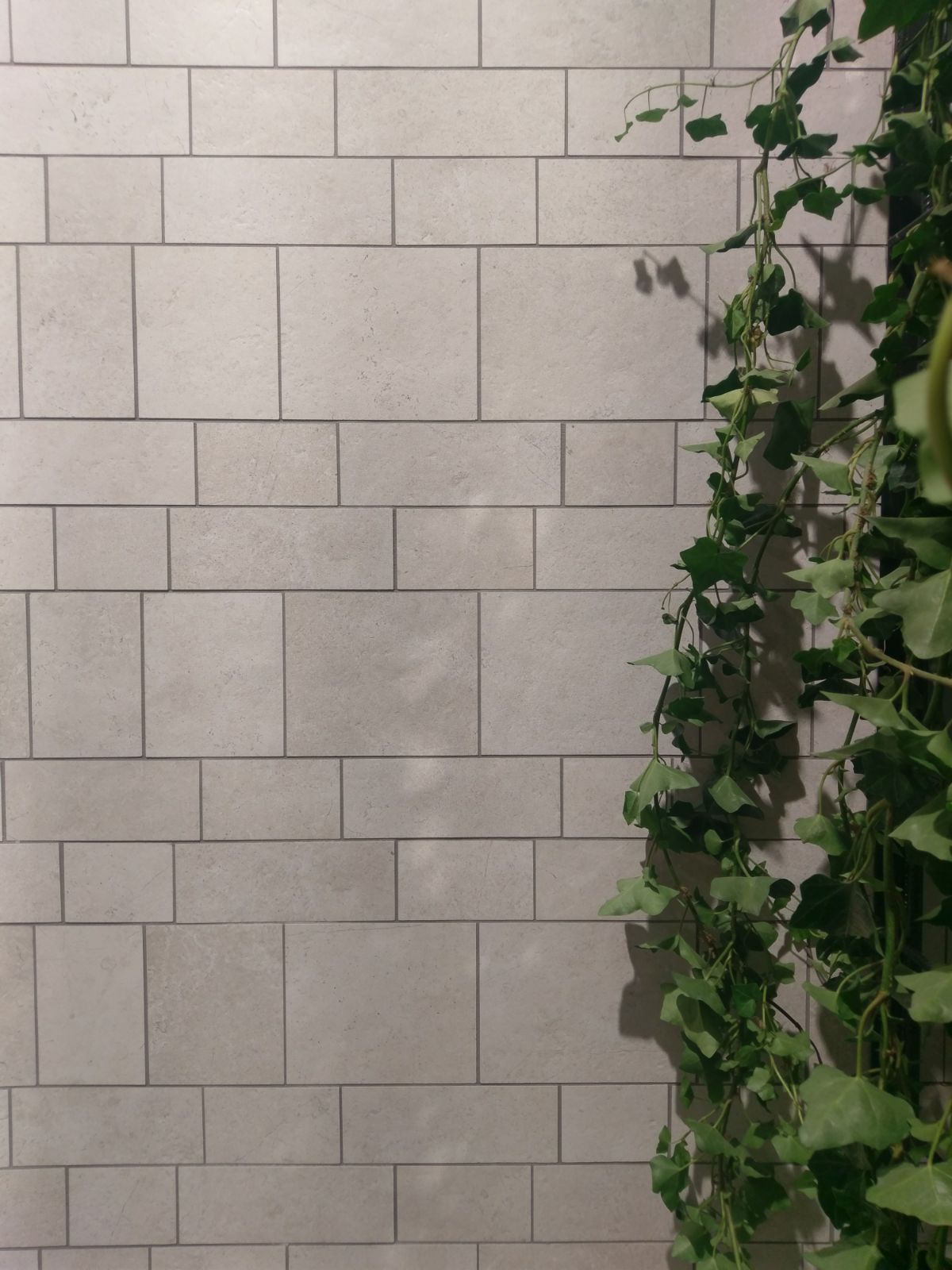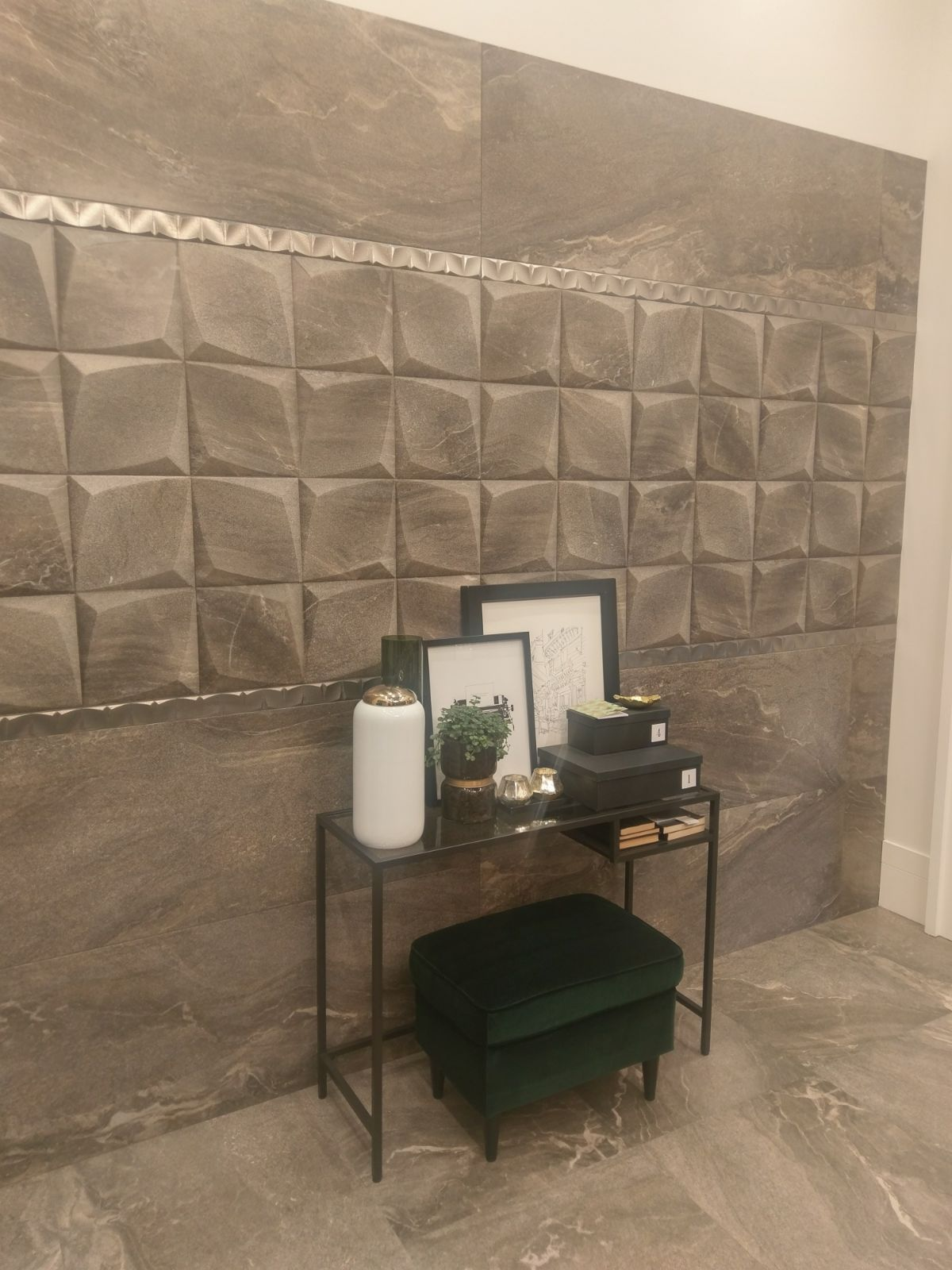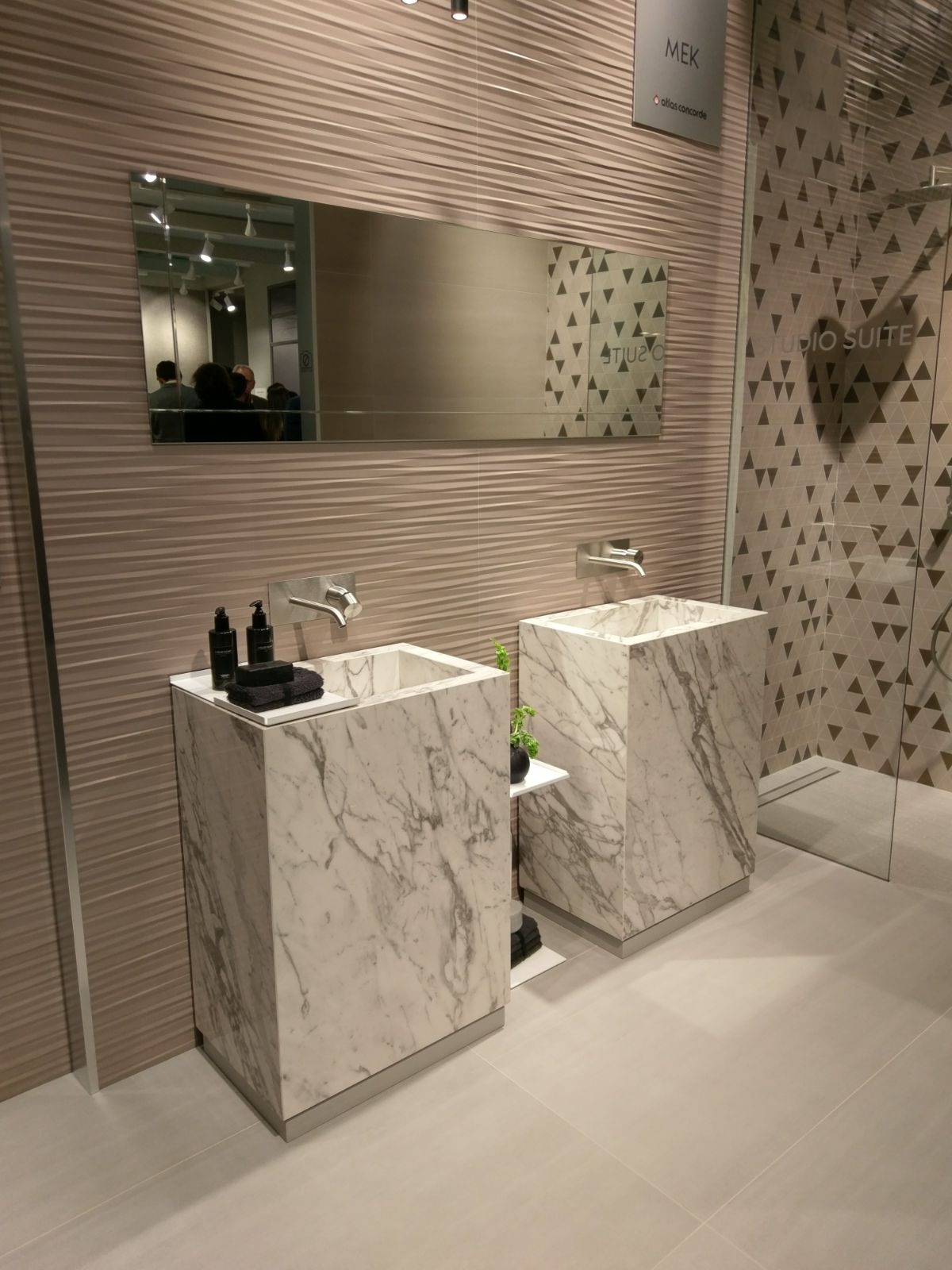 Rough-cut slate, wood-effect and porcelain patterns are all in. These textured materials add lots of depth to a scheme — perfect when paired together with simplistic finishes such as polished chrome, a white Corian or Getacore worktop or sleek and shiny cabinet doors. It's also a great way to create interest if you don't want to experiment with colour.

3. Geometric tiles
This trend has been a favourite throughout 2017 and it's not set to go out of fashion anytime soon. From rustic symmetrical tiles and ethereal prints to subtle hexagon tiles in anthracite and modern cubes — there's something to suit everyone. Seen on many sizes and formats, this design can liven up an otherwise characterless room.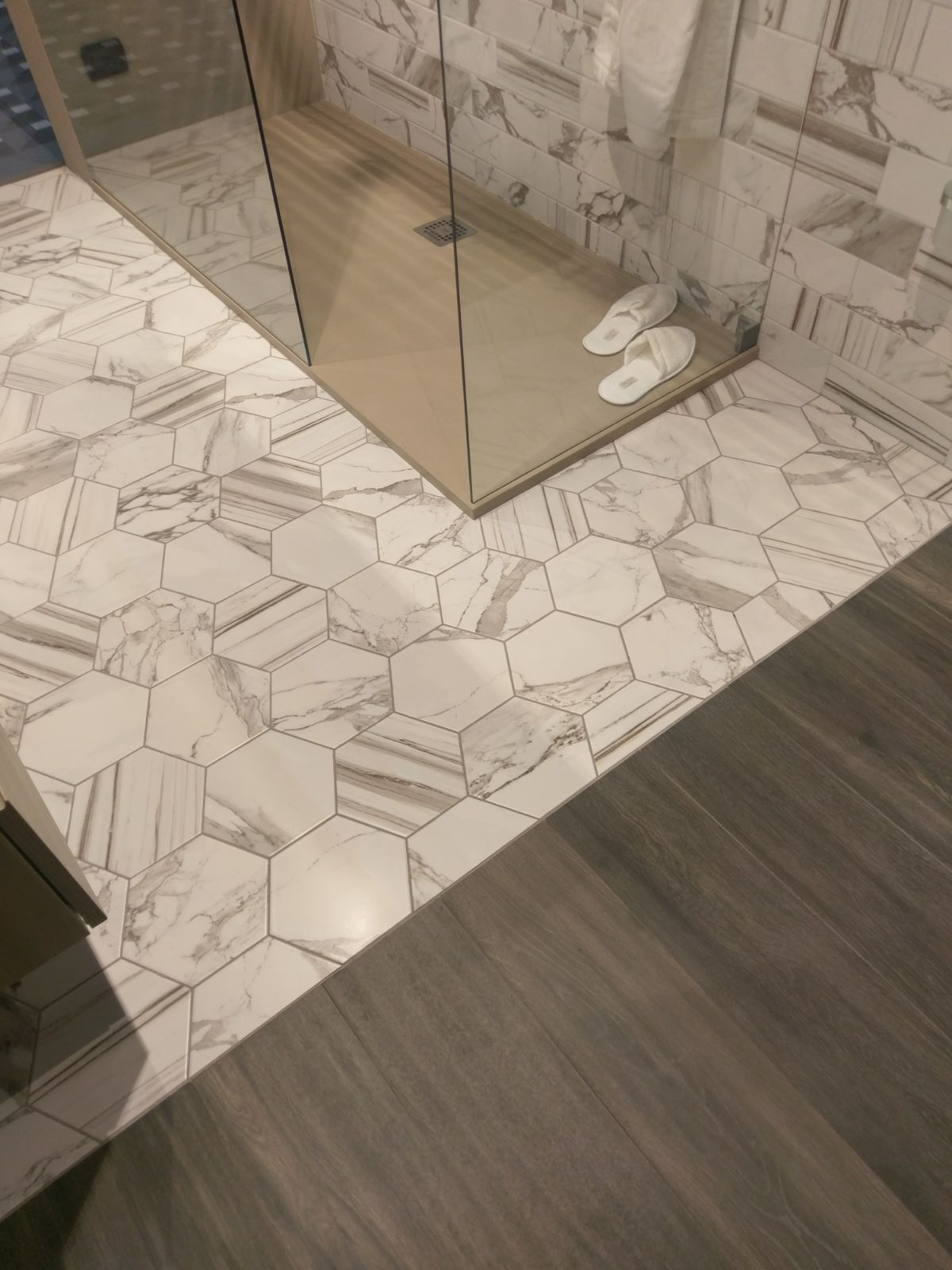 4. Wood-effect tiles
Wood — or rather, porcelain or ceramic tiles that look and, even feel, like wood — is also here to stay. Some exhibitors chose to steer away from the 'authentic' look, for a polished or glazed finish, which creates a touch of sophistication and glamour.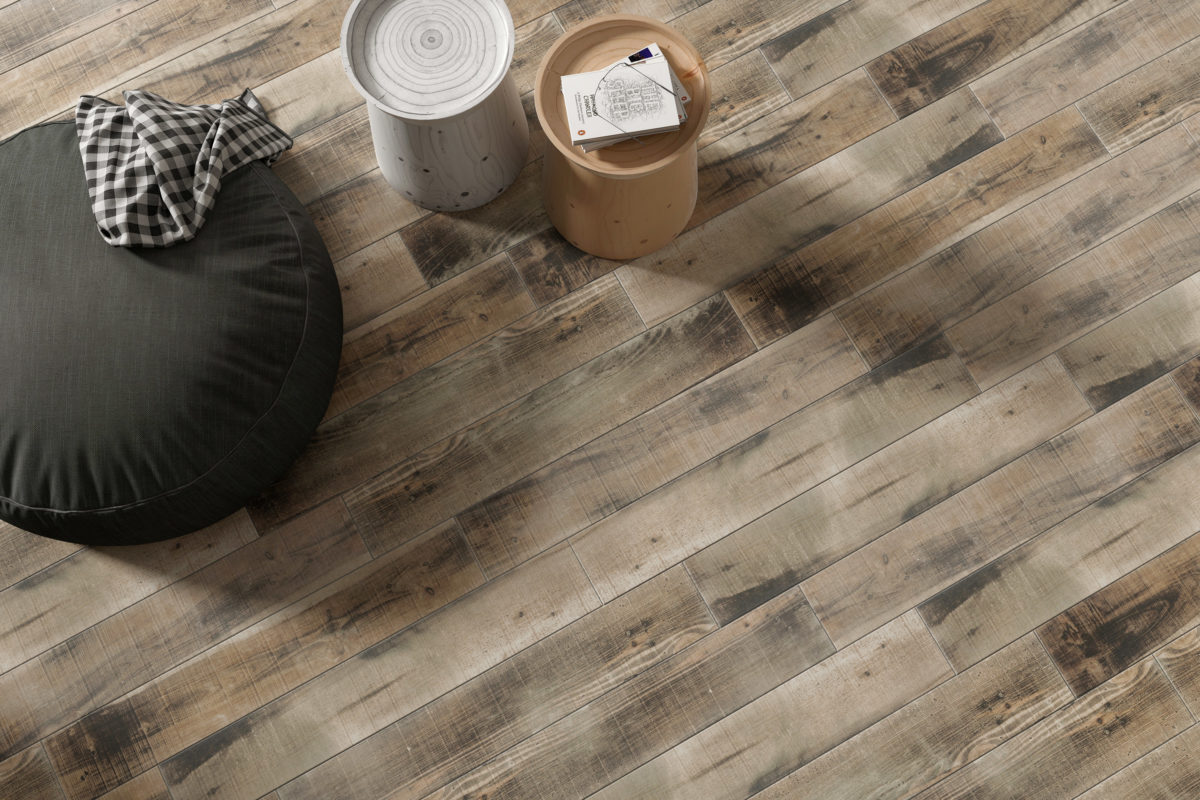 5. Mixing together finishes
Getting creative and mix and matching different styles creates an eclectic and detailed, yet considered space. It also allows you to express your individual style — something we love helping our customers to do!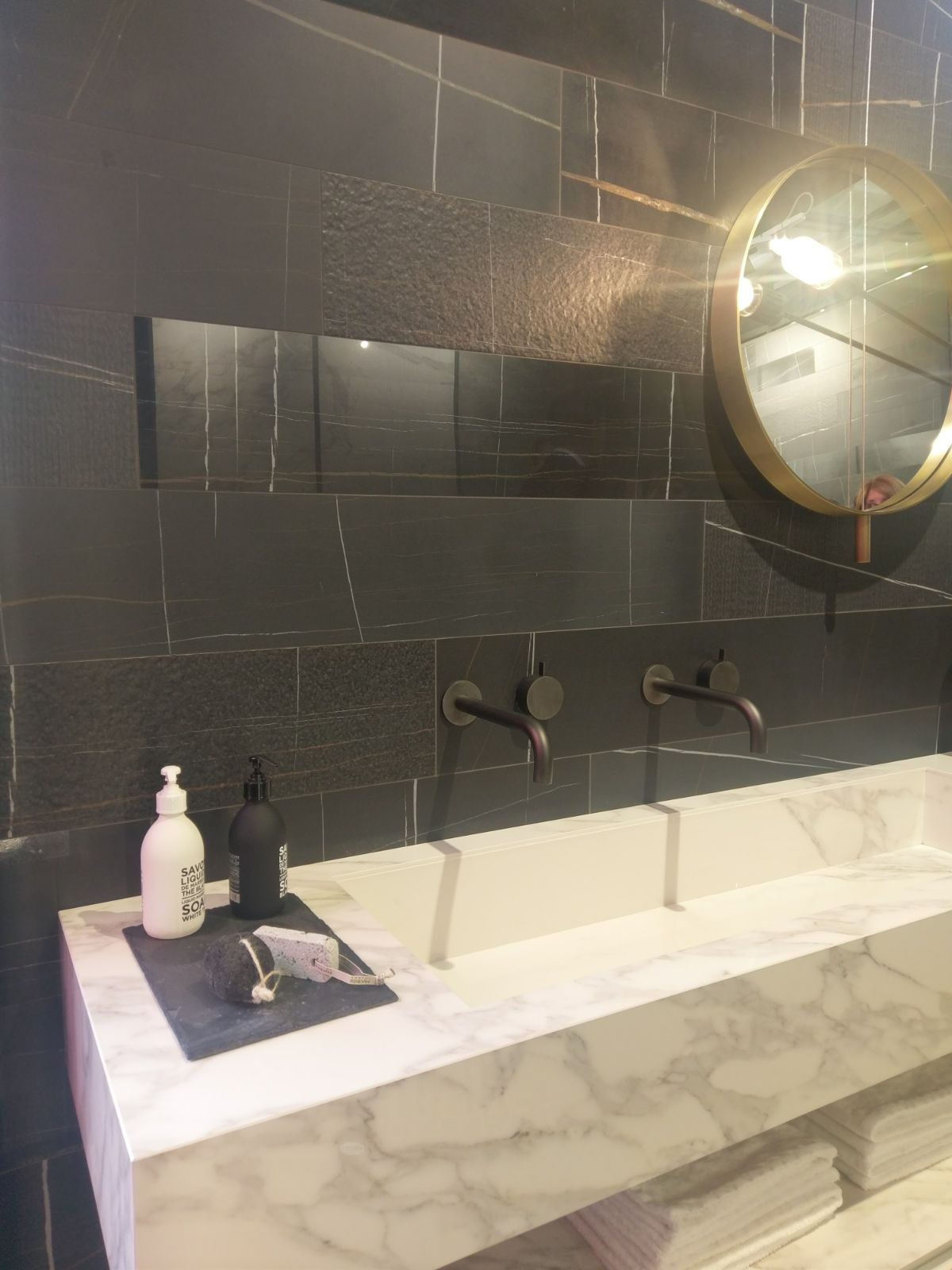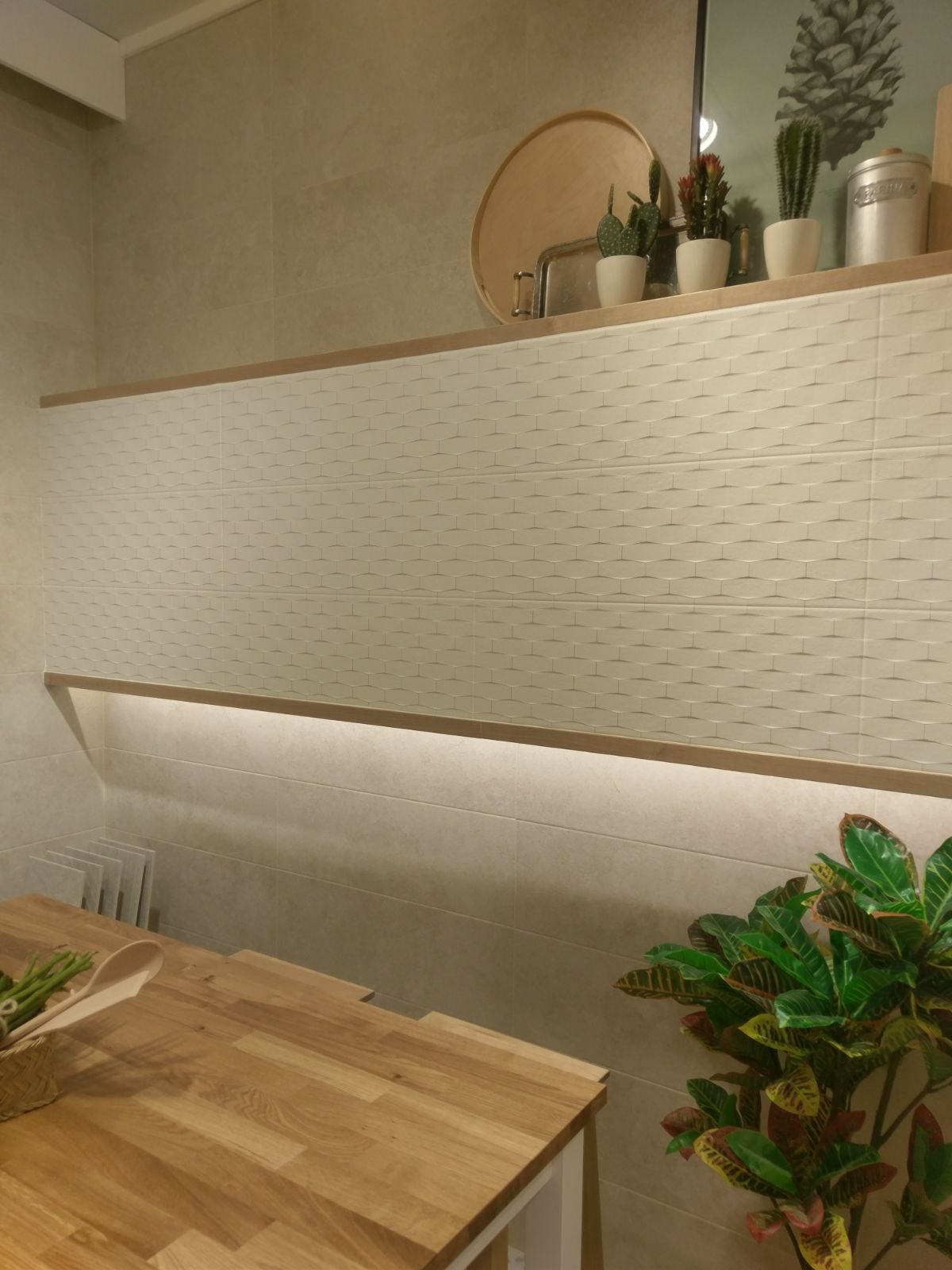 6. Terrazzo tiles
Terrazzo was exhibited on nearly every stand at Cersaie — as a composite material of marble and stone chippings, it's a style that's loved by Italians for its small grains and big patterns. And while distinctively European, we think we'll be seeing some subtler versions of this tile type in 2018.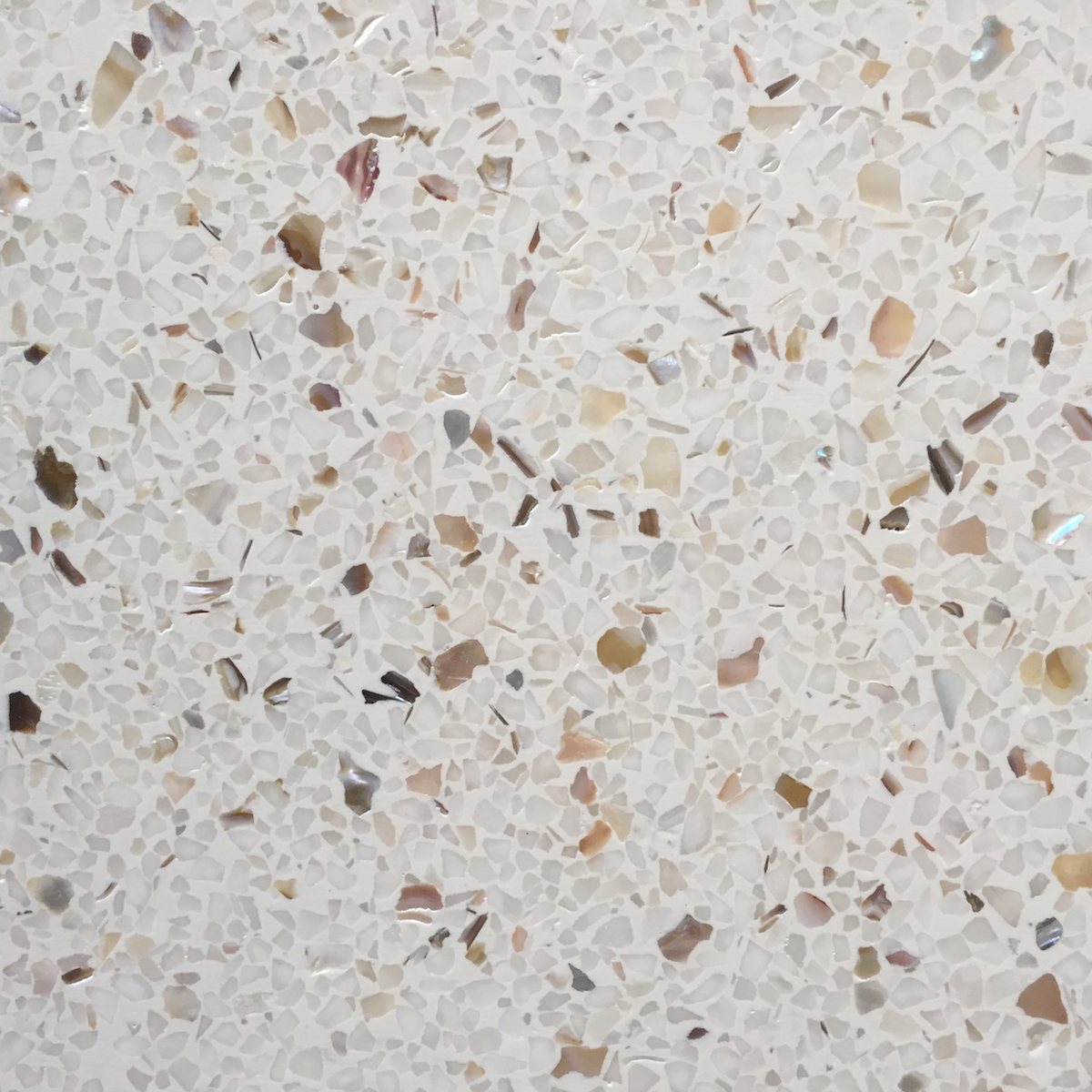 Which styles are you most excited about? Let us know on Twitter!