UK's Largest Bathroom & Tile showroom
After weeks of renovation works, we are thrilled to announce that the UK's largest bathroom and tile store is about to make its grand debut in Birstall (Thursday, September
7 th ).
The store has gone through quite the transformation. We've taken our former head office, warehouse, and showroom on Oakwell Way and turned it into a massive 55,000 sq. ft. bathroom superstore. This incredible makeover was backed by a substantial £200,000 investment, and the results are nothing short of spectacular.
This move comes after we expanded and relocated to our new, impressive 330,000 sq. ft. HQ in Wakefield earlier this year.
But that's not all – the Birstall showroom, which originally opened its doors in 2017, has now tripled in size!
With a whopping 300 fully tiled bays, you can feast your eyes on thousands of bathroom furniture pieces, chic lighting fixtures, and top-notch heating products. A whole third of the showroom is dedicated to outdoor living, featuring a dazzling array of external tiles and specialised installation products.

And that's not all; the renowned outdoor furniture brand, 4 Seasons Outdoor, has a concession in the store, showcasing their dining and lounge sets.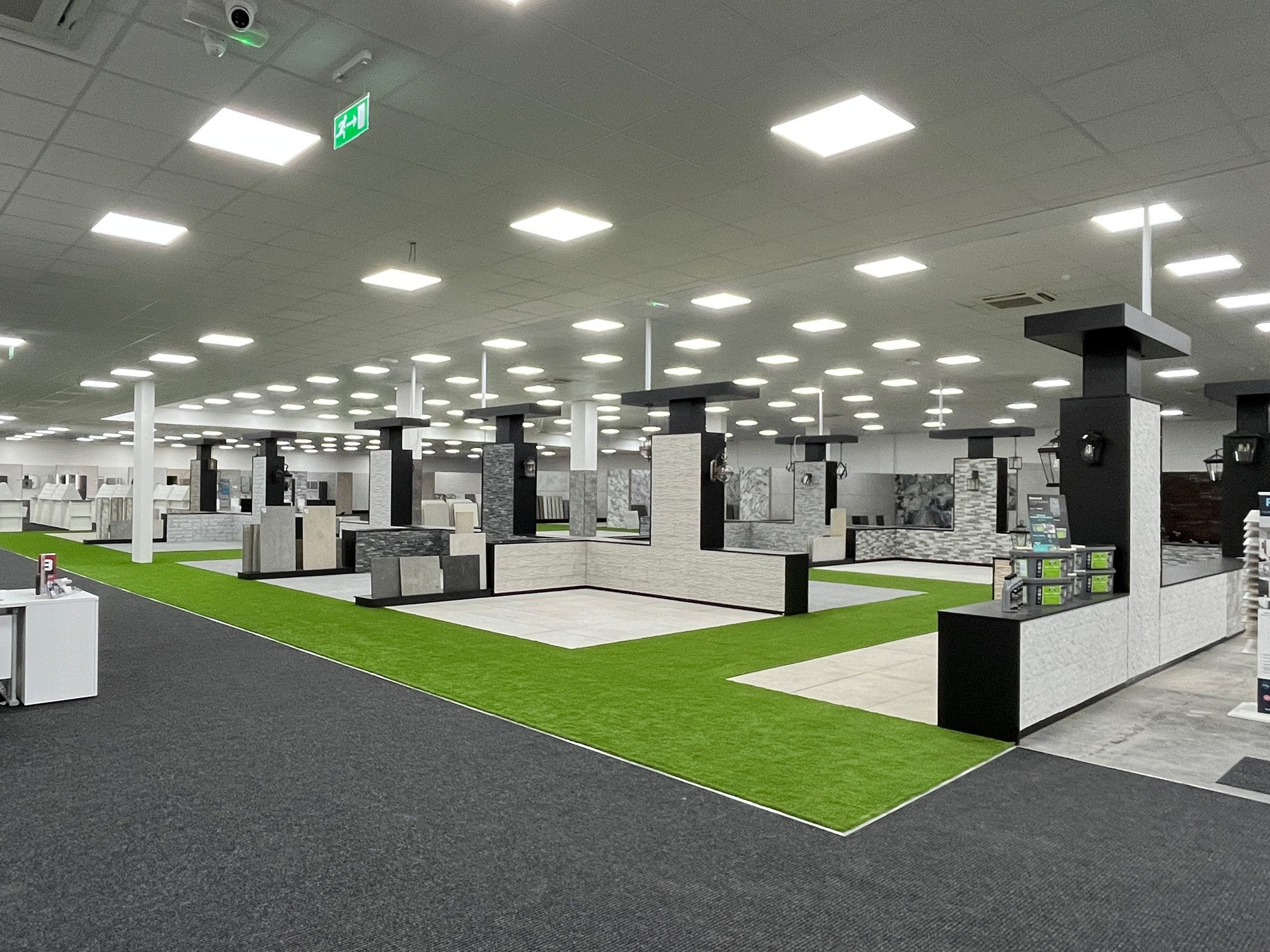 The grand opening of this magnificent store is going to be celebrated with a super fun event on Thursday evening, September 7th, from 3-8 pm. There'll be a DJ, a sizzling BBQ, ice-cold
beers, games, and even Fix Radio – the radio station for builders!
Plus, we're hosting a raffle to raise money for a fantastic cause, the children's hospice, Forget Me Not. It's going to be a great event. You can sign up
here
.
The founder of Easy Bathrooms, Craig Waddington, said: "We are proud to be opening the UK's largest bathroom and tile store. In the last three years, we've invested a lot in new, on-trend product ranges, from ultra-large 1200m x 1200m tiles, to framed shower screens and clever bathroom lighting products. The new showroom means we can display most of our products in one place, making it a full experience, where homeowners can browse our products and design a bathroom with our 3D planner service.
"We're also investing in Virtual Reality technology, so customers can put on a headset and see how their bathroom layout works and how the space looks. This will allow them to make informed choices or changes."
The store has already built a strong clientele among tradespeople, supplying thousands of plumbers, tilers, and fitters across West Yorkshire. With this renovation and expansion, we aim to provide even better customer service and an extended product range for professional fitters.
We've set up a dedicated zone for grouts, adhesives, and supplementary products, featuring well-known brands like BAL and UltraTile. It's basically a one-stop shop for tradespeople.
We're also introducing a Trade Referral Cashback Scheme.
Here's how it works: traders will receive a generous 10% cashback on the value of their customer's purchase. And guess what The customer will also receive a fantastic 10% discount on their order.
Iain Robertson, the company's new head of trade, shared his thoughts on this exciting initiative, saying: "The new trade scheme creates another revenue stream for traders, at a time when operating as a plumber, tiler, or fitter is more difficult than ever. The cashback appeals to those who want to earn more money but also want to stay under the VAT threshold. Our message is clear: use our Birstall showroom to serve your customers. Send them to us, we'll look after them, and we'll even create a 3D design that they love, but that you can also work from."
If you're in the area, don't miss the grand opening event on September 7th, and be sure to check out all the incredible offerings at our showroom. It's a game-changer for homeowners
and tradespeople alike.