What to Consider When Replacing Your Shower
Are you thinking of replacing your shower in your bathroom or ensuite? We have answered some top questions below to help you plan your renovation.
What is the first thing to consider when looking for your new shower?
The most important consideration for any shower installation is who the installation is for and what they need from it.
If the installation is for an elderly family member or someone with disabilities, make sure you consider the space in the shower and outside of the shower including access such as through a shower door or a walk-in installation where it is open in one area for easy access. Consider what type of shower controls would be easiest for the main user as handles and fittings on some showers can be much harder to work on than others.
When you have decided the key factors for the main user, it is much easier to set a budget and chose products that are suitable including what's easiest to maintain. It's all too easy to forget about the practical requirements when you are walking around beautiful showrooms with huge varieties of products in all shapes and sizes.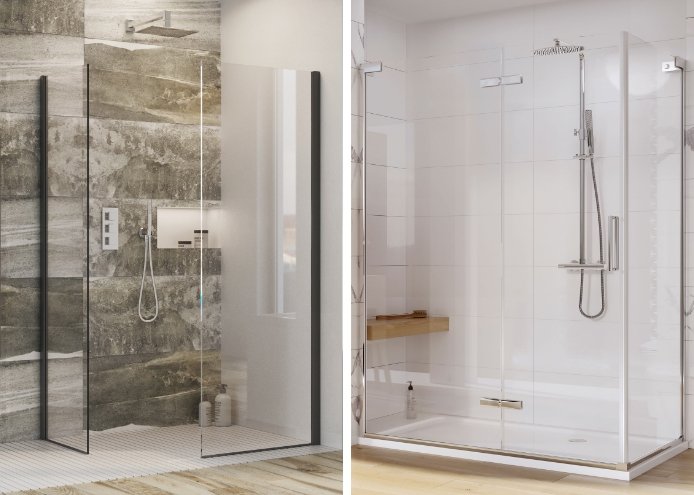 Are there any different considerations to think about if you're replacing an existing shower, rather than starting from scratch?

Replacing an existing shower can sometimes be more difficult than installing a brand new one. Things to check are the pipework connections - are they the same? Location of all of the parts, will you need to drill additional holes and will the new unit hide or utilise the pre-existing holes.
If you are upgrading to a better or more efficient shower, is the pipework capable of maximising the output or will this need upgrading?
Finally, can your system handle the difference in the showers, more often than not we have customers who upgrade their showers but the new output requires a pump to be installed to offer the minimum supply, this is often missed when making decisions on upgrades, particularly for gravity-fed systems.
What are the do's and don'ts when it comes to lighting above a shower?
There are different IP ratings for bathroom lighting so make sure you research these depending on your requirements. It is worth paying more for the correct IP rated lighting for your bathroom as installing the wrong lighting can create defects within the lights or cause fire/electrical hazards. IP rated strip lighting can also be used in recesses and hidden areas within showering areas which can provide really nice features in a shower but again it is important to research the IP rating for those products.
If you're self-building and creating a new bathroom from scratch, at what point is the shower fitted? How does this differ for renovation projects?
When planning a new bathroom you must consider current pipework locations and where your new pipework will run. You will always 'first fix' your pipework at the beginning of the works (this means putting the pipes into the location ready to fit the shower at a later time). Creating voids and stud walls to conceal new pipework is often the most effective method of being able to position your fittings anywhere you like, however, these will reduce the floor space in the room so it's a good idea to really think about your requirements versus the space available when making the decision where to position the shower. You can always build recesses into the stud walls for storage and lighting features too. The final step of your installation is fitting the shower to the prefixed pipework, this is always done after the tiling/wallboards have all been completed to prevent damage to the unit.
As a minimum, what should homeowners budget for their new shower to get something that's decent quality? What could this rise up to for top of the range products?
Shower rooms can have huge price differences depending on the products chosen and the requirements to be able to install them. A basic shower area with PVC wallboards and a lower budget dual feature shower can start at around £1200 in materials plus installation costs. However, more expensive wallboards, tiles and high quality pressurised showers can increase this value substantially in excess of £3000
If the homeowner is only looking to replace a shower unit and not complete a full installation, standard mixer bar or electric showers can start at £40, More expensive ranges or pressure boosting showers can be in excess of £1000 per unit, so it's good to know what type of shower your system needs then shop around, the most expensive isn't always the best option.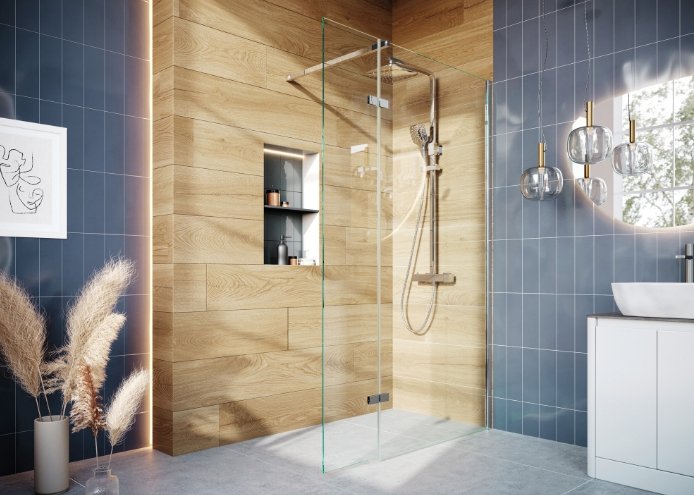 Who will fit the shower?
For standard exchanges with a like for like product, DIYers are normally more than capable of exchanging showers themselves.
For new or adapted showering areas, anyone carrying out the work must ensure the pipework is completed correctly so getting advice from a professional plumber is always a good idea even if you're attempting this yourself. Always test the pipework by capping and pressurising the system before installing the shower.
For electric installations, DIYers should be able to fit these however you will always need an electrician to actually connect the electric cable and test the product, I wouldn't recommend doing this unless you are trained to do so, underpowered units can cause circuit breaks and overpowered can be a fire hazard.

For most customers having a new shower installation or upgrading a previous shower is a luxury, everyone wants a good pressured system and an open space that looks nice all year round. Don't forget to consider the aftercare of the products such as how easy is it to change the parts on the item, how easy are they to keep clean and free from grit or limescale build-up as well as if your pipework is going somewhere accessible for future-proofing for problems.
Finally and most importantly, make sure your pressure is checked by a professional even if you're doing the work yourself. You want to purchase the best shower for the maximum output your system will allow. Unfortunately, we often speak with customers who have purchased higher pressured showers where their systems cannot handle the requirement of which they are then left with low outputs and often require additional plumbing upgrades to improve this. Showers with high-pressure ratings often require higher incoming pressure so make sure you're getting the best option for your system.
Speak to one of our advisors in your local showroom for more advice on this.