Adding Those Finishing Touches to Increase Your Bathroom's Functionality
It is important to keep your bathroom looking neat, organised and attractive with a variety of accessories including towel rails, mirrors, shelving, toilet roll holders, robe hooks, soap and toothbrush holders, lighting and grab bars if required.
Towel rails
– There is nothing worse than getting out of the bath or shower and discovering that you forgot to get a towel from the airing cupboard. Adding a heated towel rail that holds four or five bathroom towels could save you from dripping all over the floor whilst looking for a towel. No room for a wall mounted towel rail? Even the smallest of bathrooms can accommodate an over the door rail or hooks. Bigger spaces can utilise towel rails, which wrap around a sink or perhaps have room for storage/linen basket to keep the towels in.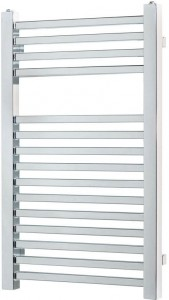 Mirrors-
Whether your bathroom is large or small, a mirror can become the focal point of the room. Skilfully placed, it can double the size of the smallest shower room, or increase the beauty of the most lavish bathroom. Simple but clever, bathroom mirrors with integrated lights add that much needed boost to your lighting – whether you're getting ready in the morning, or preparing for bed at night. If short of space, a cabinet with mirror doors also provides much needed storage. Our Lana Aluminium Bathroom Cabinet, which comes with low energy LED lights and demister made from anti-rust aluminium, 3 glass shelves, infa red sensor and a shaver socket is ideal for the bathroom environment.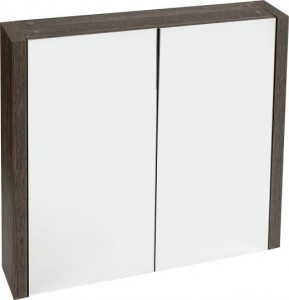 Shelving- Bathrooms aren't the most spacious place in any home so utilising the wall space to maximise your storage needs can be easily achieved using a wall shelf. Toiletries and grooming clutter make even the most attractive bathroom appear much less eye-catching, so by installing a couple of new bathroom shelves you can keep all these things tidily in one place. Our Round Double Glass Shelf is particularly attractive and can be fitted either on the bathroom wall or inside the shower enclosure.
Toilet roll holders – These come in various shapes and materials including chrome, ceramic, antique gold, plastic and wood, ensuring you will find a style that suits you.
Robe Hooks - It is often the last thing that we think of when fitting out a new bathroom or shower room but a robe hook is a must for most of us. There are hooks of different designs, including modern, traditional, single, double or multiple and can be fixed to the bathroom door or the wall. Others are designed to hang over the bathroom door or shower screen.
Soap and toothbrush holders – To avoid leaving toothpaste tubes, toothbrushes and soap strewn along the bathroom windowsill, choose a co-ordinated range of soap dishes and dispensers, tumblers and toothbrush holders. There are a variety of different colours, styles and finishes to choose from that will complement your chosen décor beautifully.
Lighting – Proper task lighting at the mirror is important and best obtained by using a pair of wall lamps mounted at eye level on either side of the mirror to provide shadow less illumination. This creates the best scenario for applying makeup, shaving, tooth care etc. Decorative lighting adds visual sparkle and is best obtained by using a ceiling fitting. Candles offer subdued lighting whilst bathing and set a relaxing, romantic atmosphere. Just make sure you keep them well away from any flammable objects, such as towels and hair, and never leave them unattended.
Grab Bars - Over time our needs change. If you've recently become disabled or had your mobility impaired you can alter your bathroom to make it safer to use. Grab bars can offer you additional support where you want it, assisting you to get in and out of the bath or shower when extra balance or stability is needed.
Don't forget to also consider whether the bathroom accessories will be functional. For example, don't choose a towel rack or a toilet roll holder which sticks out from the wall awkwardly if you have a narrow bathroom and it will take up too much space. Don't choose a toilet roll holder which attaches to the wall if the wall is not within arm's reach of the toilet! Also choose bathroom accessories which will be easy to clean, most accessories can be kept spotless with just a simple wipe of a cloth.