Heating Your Bathroom
When we decide to decorate/ freshen up our bathroom, we all look at the units, storage, possible colours, whether to tile or paint.... but what we should also be thinking about is the heating. Bathrooms are our place to relax and so the temperature needs to be just right.
At Easy Bathrooms, we have a great range of heating from underfloor heating to towel rails to help you get the right feel for your bathroom.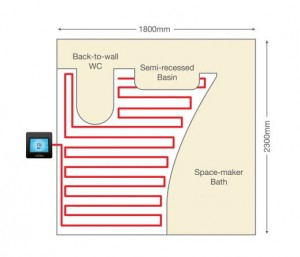 Underfloor heating- One thing that we all have in common is getting out of the bath/shower and stepping onto a freezing cold floor. Although floor mats conceal some of the cold, underfloor heating is best.
By installing underfloor heating you can ensure that your feet are cosy after every bath/shower, whatever the season.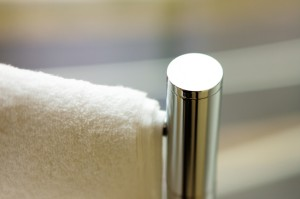 Radiators – When you think of bathroom heating you immediately think of radiators but what about their positioning, size and style?
In most homes, the bathroom radiator is already positioned and it's not always worthwhile changing it. However, that's not to say you can't. Look at the practicality of your bathroom and if the heating already works for your space, before you decide what you really need.

To enhance the look of a bathroom, chrome radiators have become readily available. Teamed with taps and other bathroom accessories they can help to modernise any bathroom. Remember, radiators don't have to be on the floor, they can be fitted horizontally as well as vertically, helping to save space.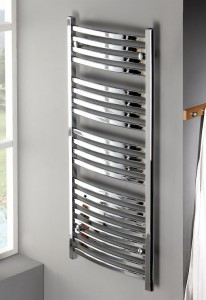 Heated towel rails
- So your feet are toasty with underfloor heating, but what about the rest of you? Grabbing a crisp cold towel after a warm shower or bath just isn't the same as wrapping yourself in a lovely warm one. Heated towel rails are a superb choice.
Since the bathroom is the one room the whole family uses regularly, it needs to suit the needs of everyone. Make sure whatever heating you choose for this room will definitely work for you all. If you're unsure, visit some bathroom showrooms for advice, and take a look at what they can offer.
Though often overlooked, bathroom heating can help to not only reduce damp and condensation but will also visually improve a bathroom's design. There are plenty of new products on the market to choose from, enabling you to create a style which emphasises your bathroom's features.