August 17th 2022
2 min read
Bath Panels Explained
Planning a new bathroom can be overwhelming. An aspect which may not be first on your list but does require some thought is your bath panel!

Freestanding baths will not require a bath panel as they are a stand-alone design, finished beautifully as they are, if you would like to customise your Easy Bathrooms freestanding bath we do offer a bath paint service.

The main two options when it comes to panels are fitted bath panels or a tiled finish, for both - it's very important when installing that you maintain access to your pipework, just in case any maintenance work is required in the future.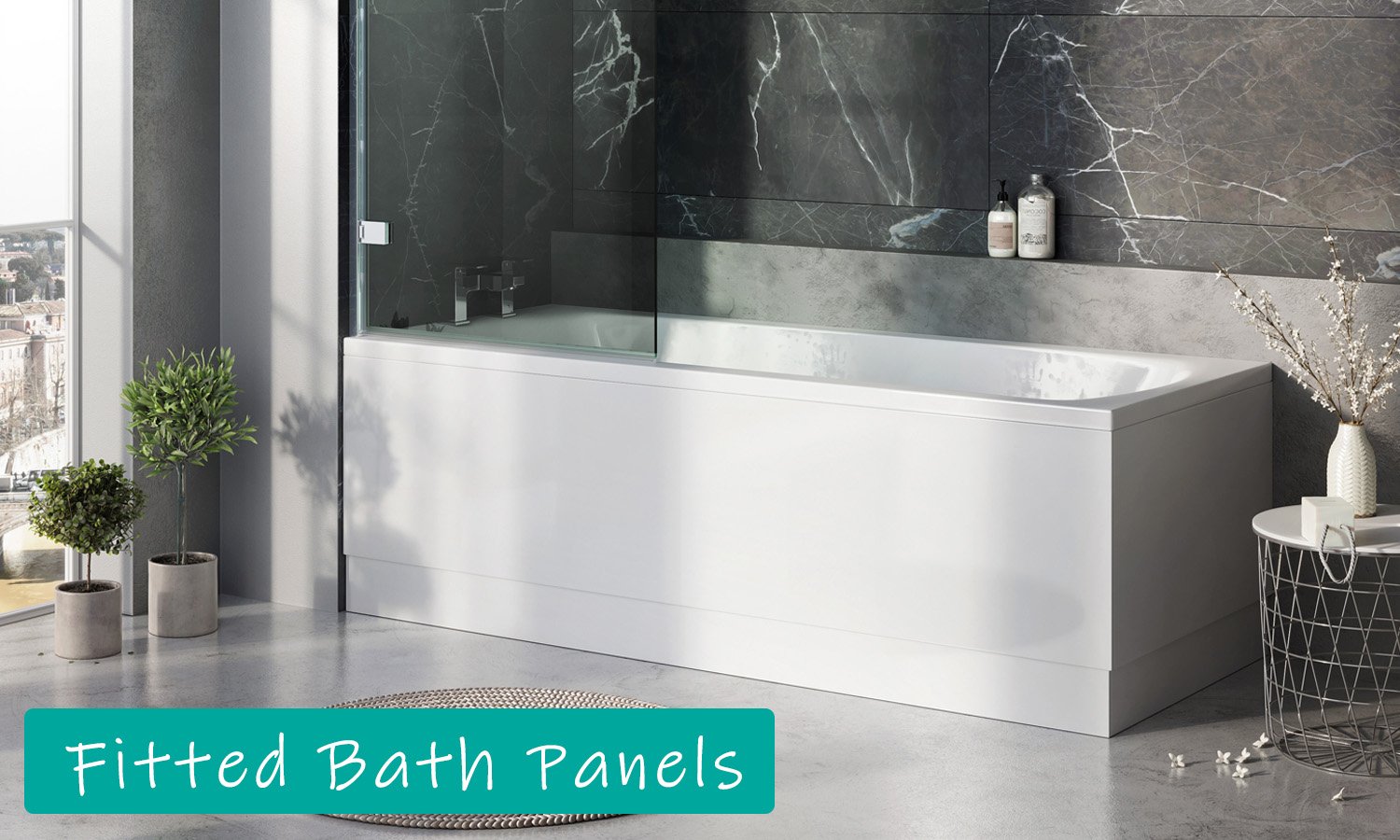 Bath panels vary in materials, at Easy Bathrooms we have a wide range when it comes to colour & finish - generally to match our extensive collection of bathroom furniture ranges. We have front bath panels and end bath panels all available to purchase separately to suit your bathroom space. Our bath panels start from as little as £41.20.
The majority of our bath panels are available at a size of 1800mm which suits most standard baths as the panels can be cut to size. You then position the panels and screw into place. Any cut edges must be sealed with a final bead of silicone which will help prevent water ingress further down the line. We wouldn't recommend painting your bath panel but if you do wish to do so, we'd advise selecting a timber bath panel rather than acrylic. The timber will take on the paint better, however you should ensure the paint is finished with a water resistant coating. If you were to paint an acrylic panel, it's likely to crack and deteriorate faster.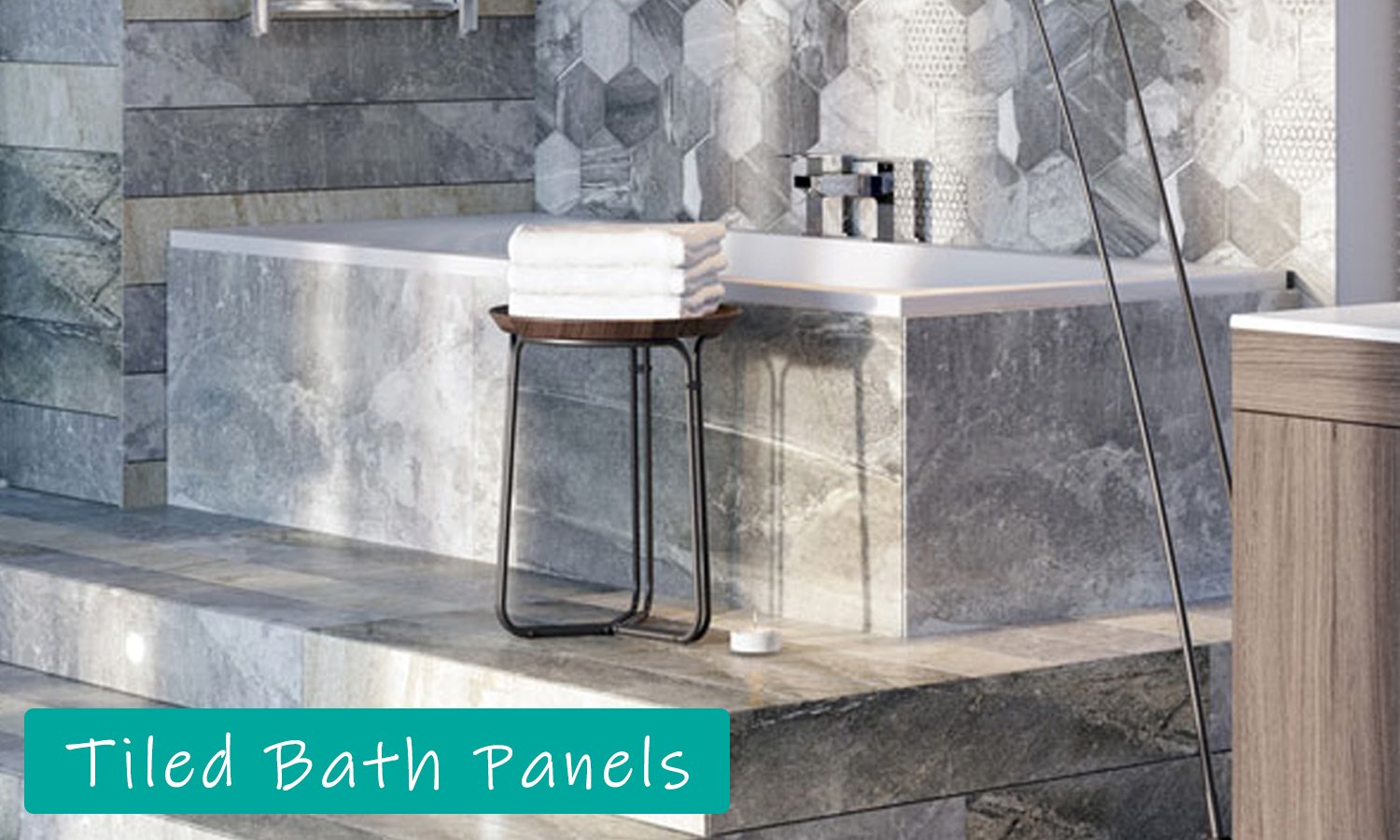 Another option to style up your bath would be a fully tiled panel. This tends to be a pricier option due to the extra materials required to achieve the look, however it offers a truly cohesive finish for your bathroom. Here at Easy Bathrooms we have 1000's of designer tiles to choose from when it comes to creating a luxurious finish.

During installation, a suitable frame will need to be built to ensure the tiles are adequately supported. We offer wetroom bath panels which can be tiled to and then simply screwed into place. With this method, a top tip for maintaining access would be to use magnets or hinges.

Need some more inspiration when it comes to your bath panel?
Take a look at our inspiration page or Instagram account and check out our customers' bathrooms. Or why not visit your nearest Easy Bathrooms showroom for a closer look.