Easy Bathrooms Strengthens Area Sales Team to Support Developers
As a supplier of bathroom products and tiles to house developers, we are delighted to have strengthened our sales team – specifically within our contracts department – to support our growing base of property and trade clients.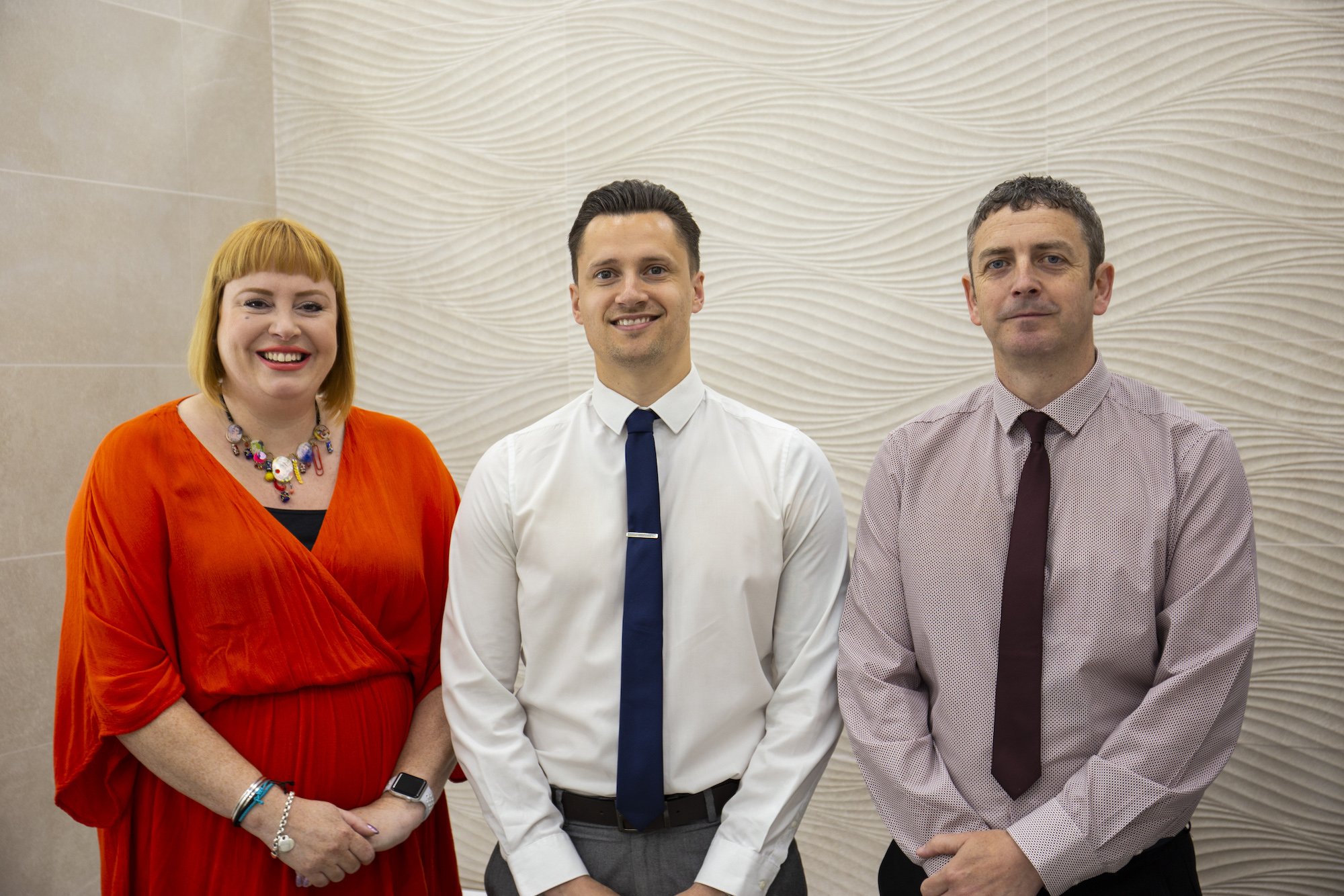 Paul Blanksby, who was formerly a manager of Easy Bathrooms' Sheffield showroom; and Charlotte Wood, who has been a sales executive with us for a year; have both been promoted to area sales managers – joining Rob Holroyd, who has headed up the division since Easy Bathrooms was founded in 2013.

The team, who together have a whopping 57 years of bathroom industry experience, now cover the whole of the UK.
We have bolstered our contracts department on the back of a particularly strong trading year, which has seen us open 10 stores within 12 months – including across Hertfordshire and Bedfordshire.
Commenting on the appointments, Rob said: "These internal promotions will serve housebuilders and trade customers perfectly – both Paul and Charlotte are extremely knowledgeable about the industry, as well as specifically about our products.

"The opening of the showrooms means that our housebuilding clients can use our stores to inspire their own clients – so it makes sense that, as the consumer side of the business grows, so does our reputation within the trade arena."
Paul and Charlotte will support house builders, developers and plumbing contractors in particular, visiting clients' building sites and head offices, as well as working at trade exhibitions.
Further appointments are expected to be made in the next 12 months, as we continue in our ambition to become the UK's number-one specified brand.
To open a trade account, visit us in-store or sign up here. Alternatively, to organise a meeting with our contracts team, contact Rob Holroyd:
0113 451 0555