February 16th 2021
3 min read
Five Simple Ways to Update Your Bathroom
If your bathroom is looking a little tired and outdated, your first thought might be to rip it out and replace it with an entirely new one.
While most of us probably love the idea of a new bathroom, fitting one can feel like a big undertaking. You may find yourself in circumstances where it just doesn't feel like the right time to take on the expense and upheaval of this type of refurbishment. Or, if you've just moved into a new home and have a long list of jobs to work your way through, you may decide to delay the bathroom refit for a few months while you settle in and work on other areas of the home.

Luckily, you don't always need to invest in a completely new bathroom to create a more up to date look. There are lots of simple DIY projects you can easily tackle in a weekend, even on a relatively tight budget.
Here are some quick and easy fixes that will transform any bathroom and give it a fresh lease of life, without taking it out of action.
Invest in a New Set of Bathroom Taps
Bathroom taps can become encrusted with lime scale deposits over time, particularly if you live in a hard water area. Their surface finish can also start to look dull or tarnished as they age. Investing in a new set can be a cost-effective way to update your bathroom and achieve a more contemporary feel.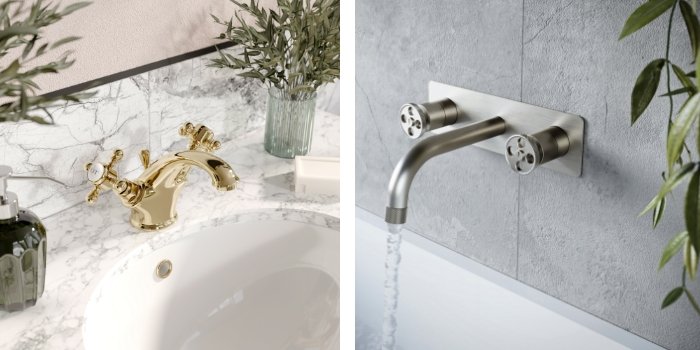 Swap Your Tired Old Shower Curtain for a Shower Bath Screen
Shower curtains can be a breeding ground for mould and bacteria, and if they aren't cleaned or replaced regularly, they can quickly make your bathroom look tired and unloved. If you have a shower bath, consider swapping your shower curtain for a shower bath screen. Choose one with an easy-clean finish to protect against the accumulation of streaks, stains and lime scale. In addition to creating a contemporary, minimal look to your bathroom, it will also help make cleaning much easier.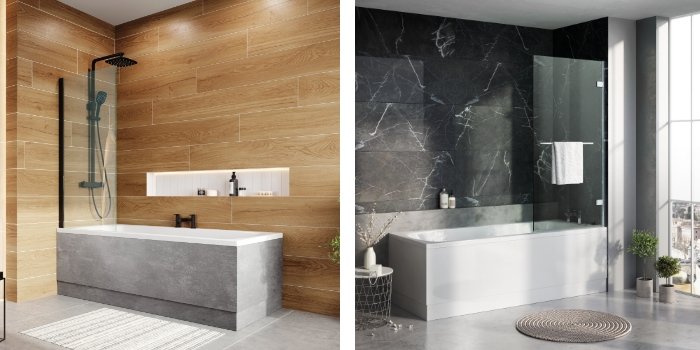 Replace That Wobbly Old Toilet Seat


The toilet seat is another area that can act as a breeding ground for bacteria. Dirt that accumulates on the underside and around the hinge area can be particularly tricky to clean effectively. Older seats can also become loose or wobbly so if you're planning a mini bathroom makeover, you may want to think about changing yours.
Replacing a toilet seat is a relatively cheap way to freshen things up and a new one can be fitted in just a few minutes.

Add a Different Colour with a Fresh Coat of Paint
Sometimes freshening things up can be as simple as a paint job.
In a small space like the bathroom, it's often best to stick to a simple palette of two or three fairly neutral colours. Monochrome schemes or a softer palette of greys and creams remain enduringly popular choices, and deservedly so, because they really work in this area of the home.
Remember to use paint that is specifically intended for bathroom use, as this will be formulated to ensure that it can withstand damp and humid conditions.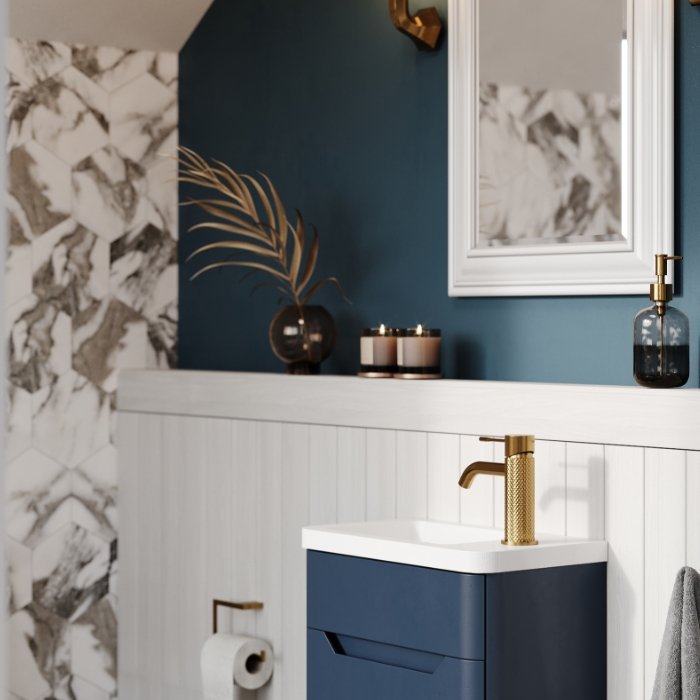 Re-Grout the Tiles
The grout between the tiles in your bathroom can tend to become discoloured over time. By replacing it (or just reviving it with a grout whitener) you can easily transform your bathroom and make it look almost as good as new. This is a quick, cheap and satisfying DIY job you can complete in a weekend and you'll be amazed at how transformative it is. Simple but effective.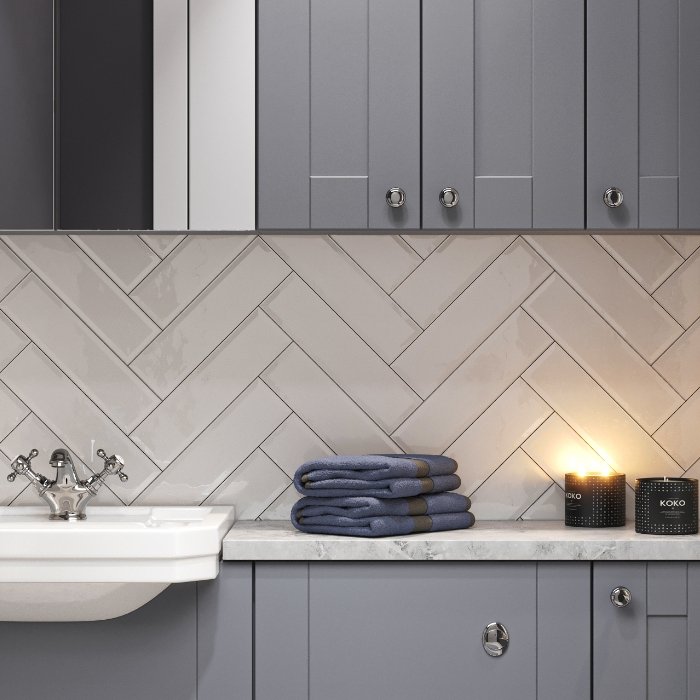 Quick and easy ways to update your bathroom this weekend:
Invest in a new set of bathroom taps
Swap your tired old shower curtain for an easy clean bath screen
Replace that wobbly old toilet seat
Add a different colour with a fresh coat of paint
Re-grout the tiles