January 31st 2023
2 min read
Fluted Bathroom Products
Take a look at some of our best fluted bathroom products
Fluted bathroom products are a key look for 2023 and offer a great way to stand out from the crowd.
This current trend is a nod to art deco and is a great way of adding texture to a bathroom. The repetitive lines and curves allow light to play over the surface and add depth. It is a perfect way to inject layers of design without going overboard on elements such as colour.
The fluted trend can be introduced via several products, such as a framed shower screen or a freestanding bath.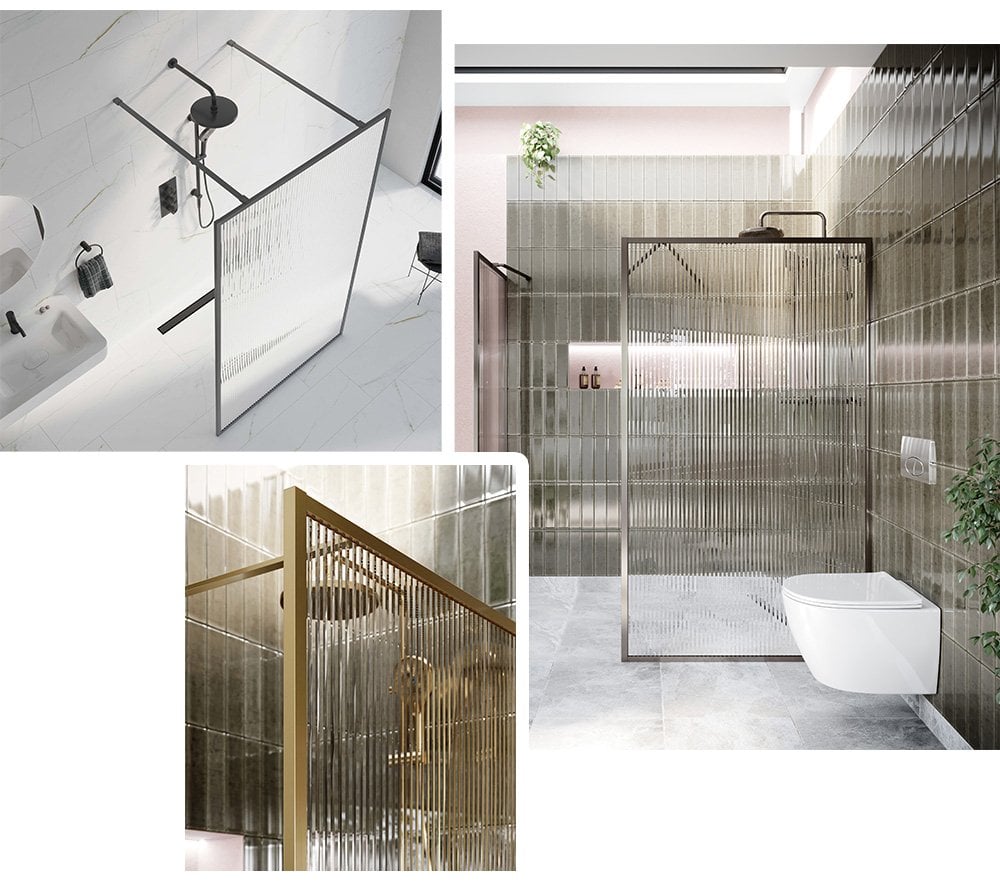 Ribbed Shower Screen
Crittall shower screens have been a staple of bathroom design for the last 2-3 years. Whilst it is still very much on trend, we are seeing a shift to border panels as it's a simpler, less fussy look.
Our Amien Shower Screen is available in matt black or brass and can be installed with one or two pieces of glass depending on the size of your bathroom and positioning of the shower.
It's also sold as a ribbed bath screen for those who have a shower over a bath configuration.
The fluted/ribbed element is not only a design feature, but it also creates a sense of privacy whilst letting light flow freely through the space.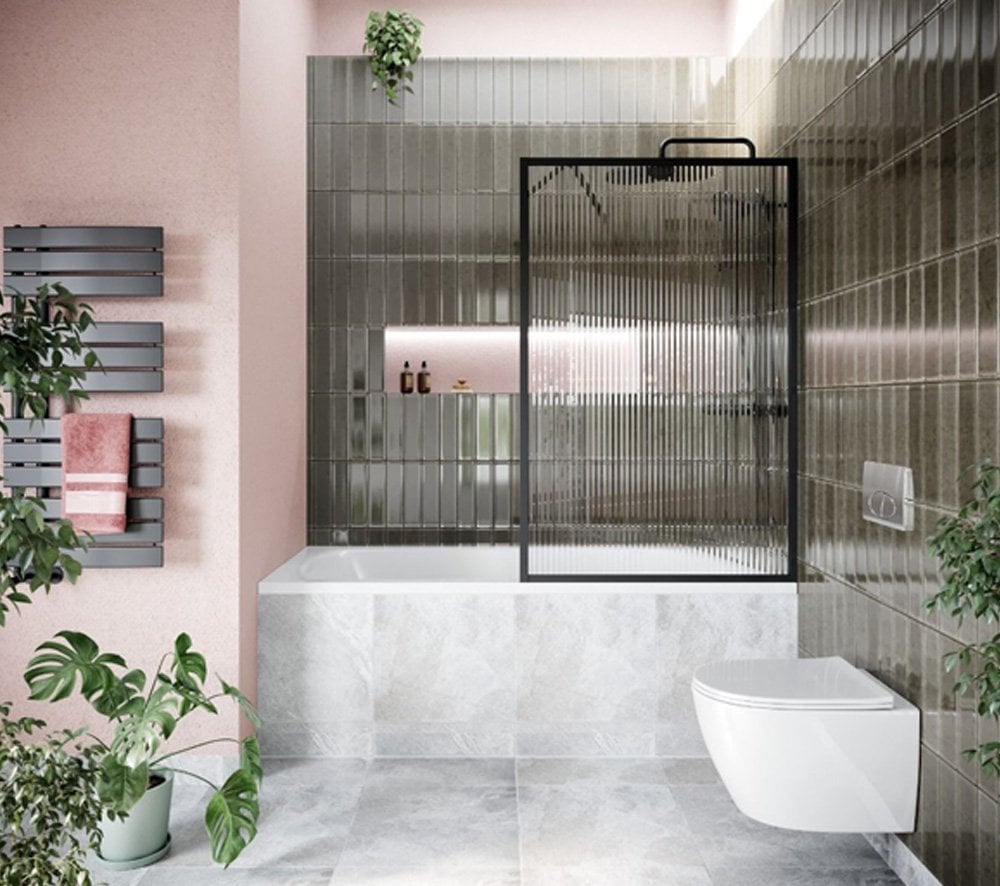 Olympia Ribbed Bath
Our Olympia ribbed bath is the perfect fluted product to make your space pop.
It combines a ribbed exterior finish with soft curved edges and is sure to be the main feature of your bathroom.
Working perfectly with floor standing bath taps or wall mounted bath taps, the ribbed Olympia bath has a generous bathing area and has been designed to be both stylish and comfortable to use.
We also have it available as a back-to-wall option if you prefer to use the bath sides for storing candles. Pair it with wall-mounted bath taps.
If you're looking to introduce fluted elements into your bathroom, find your nearest bathroom showroom and book a design consultation today.